Electricity Markets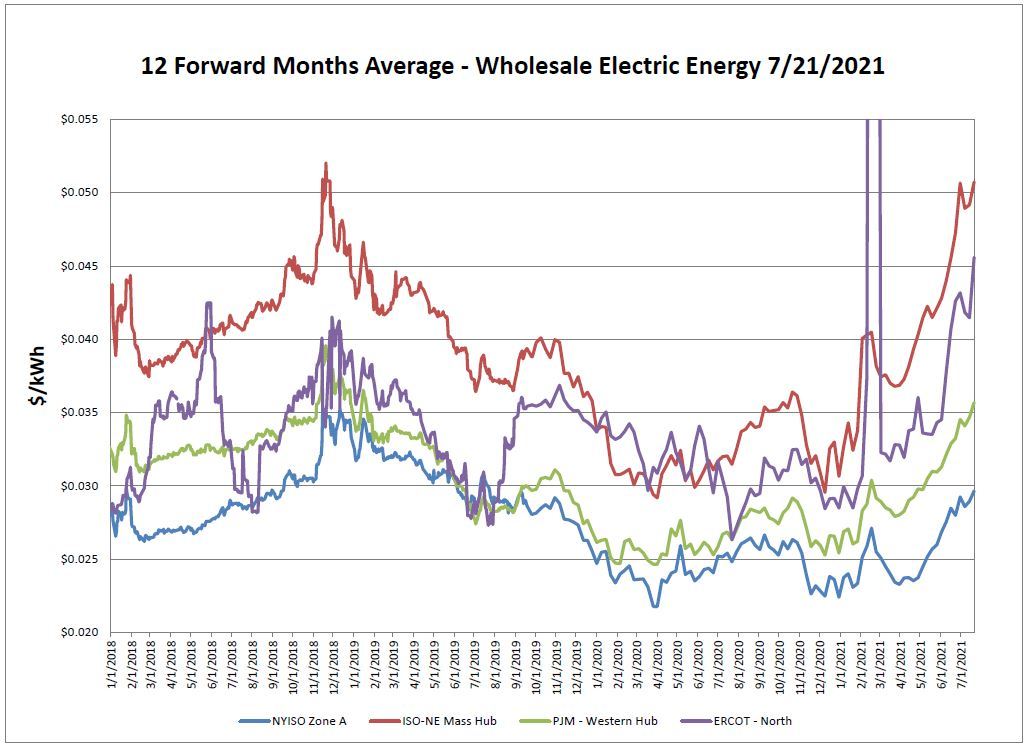 Forward electric markets saw some upward movement over the week across all markets.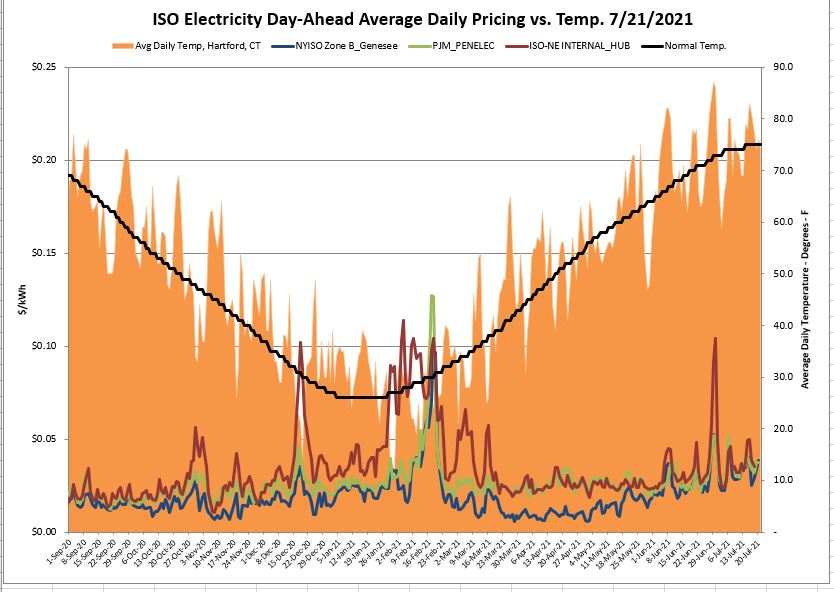 Warmer temperatures earlier this week followed by more normal temperatures led to little volatility within the week.
Natural Gas Markets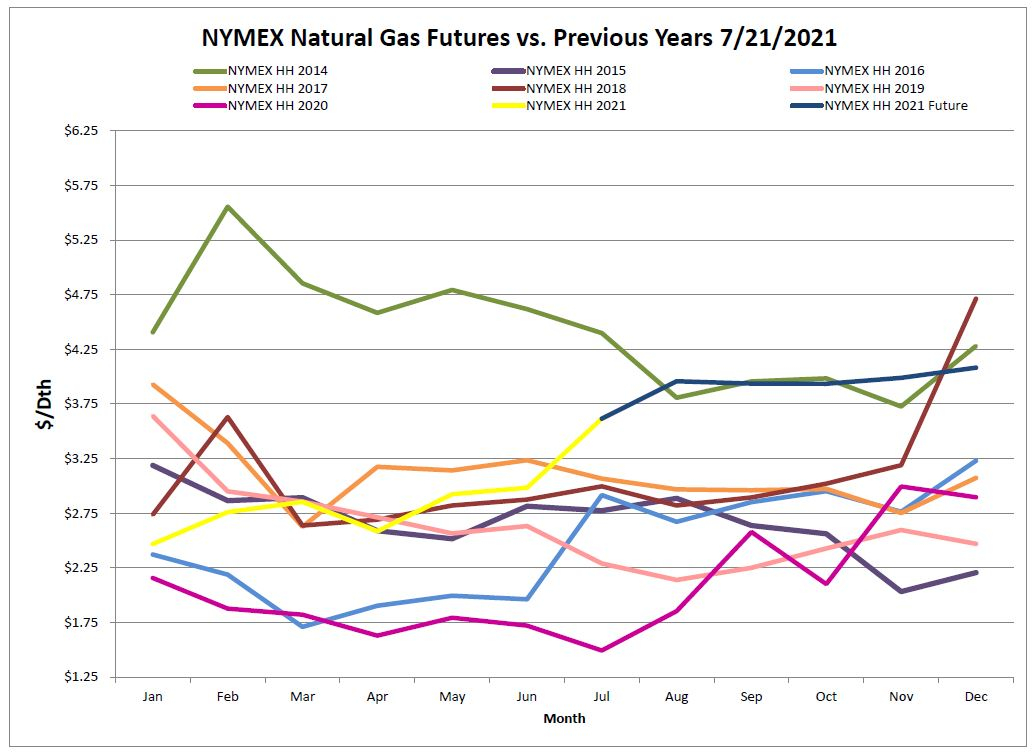 NYMEX now is at or above 2014 levels for the remainder of 2021.
.
Futures as of 7/21/2021 versus previous week:
| | | |
| --- | --- | --- |
| Aug-21 | $3.959 | $0.299 |
| Sep-21 | $3.938 | $0.290 |
| Oct-21 | $3.935 | $0.280 |
| Nov-21 | $3.99 | $0.269 |
| Dec-21 | $4.084 | $0.255 |
| Jan-22 | $4.141 | $0.242 |
Natural Gas Inventory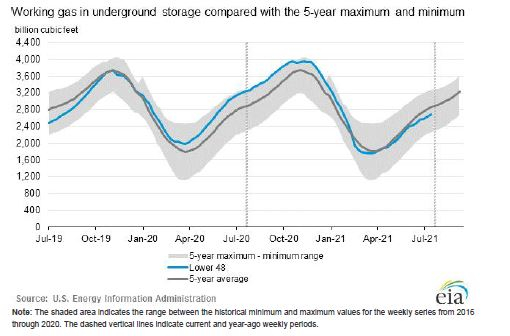 As of Friday, July 16, 2021 working gas in storage was 2,678 Bcf. According to EIA estimates this represents a net increase of 49 Bcf from the previous week.

The Baker Hughes exploration gas count is up 3 from the previous week for a total of 104 rigs. This is 29 more rigs than the 75 in operation at this time one year ago.
Weather Update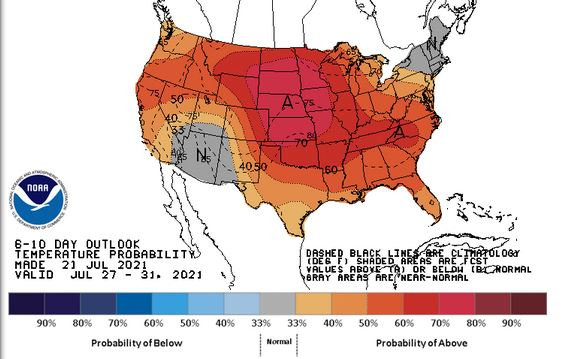 Most of the CONUS will see warmer than normal temperatures this upcoming week.
National Weather Service Updates (NOAA)
Hurricane Watch: No Hurricanes
Click here to view the National Hurricane Center site.
Equatorial Pacific Outlook:
Click here to view La Nina and El Nino status.
Energy News
US reducing power sector CO2 emissions while growing economy: study The US power industry has been making steady progress reducing greenhouse gas emissions, with power sector carbon dioxide emissions decreasing about 10% between 2019 and 2020 because of a mixture of pandemic impacts, energy efficiency and fuel switching away from coal, a July 20 report said.
If you would like to receive the Energy Market Update to your inbox weekly, please click here to submit your name and email address.
Disclaimer: This information is provided for the use of our customers and potential customers. Power Management Company assumes no responsibility or liability for the accuracy or completeness of pricing or information in this document. Historical data was obtained from sources that we believe to be reliable, but we do not guarantee its accuracy or completeness. It is not intended to provide advice or recommendation. Views are subject to change without notice.