Electricity Markets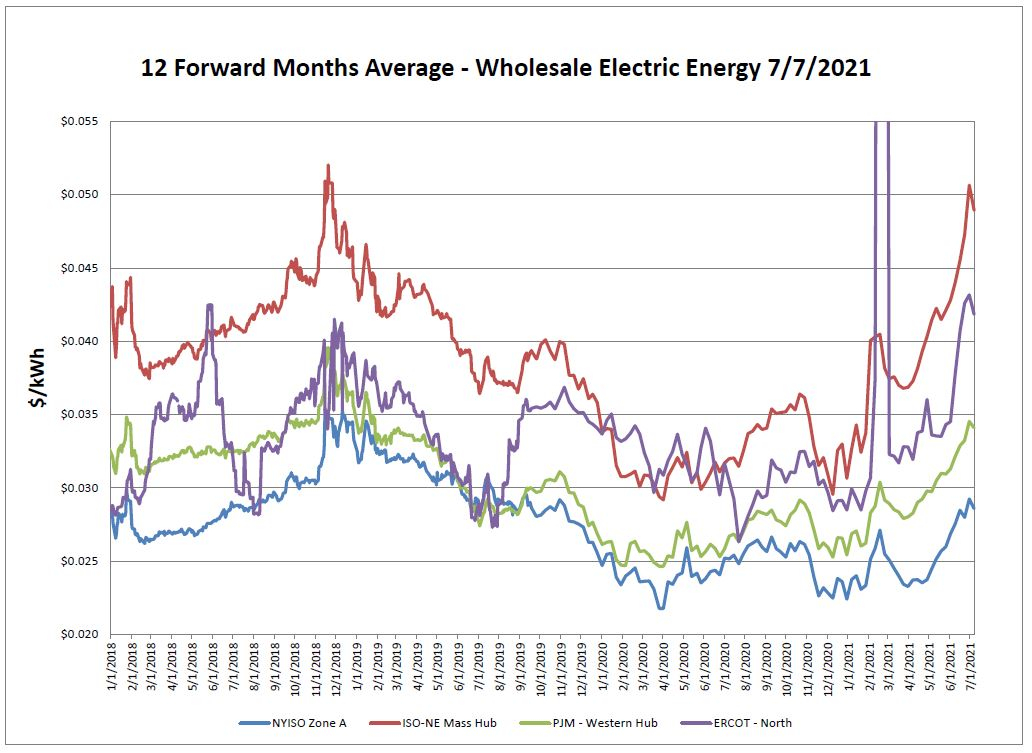 Forward electric markets saw little change from last week as prices have seemed to stabilize.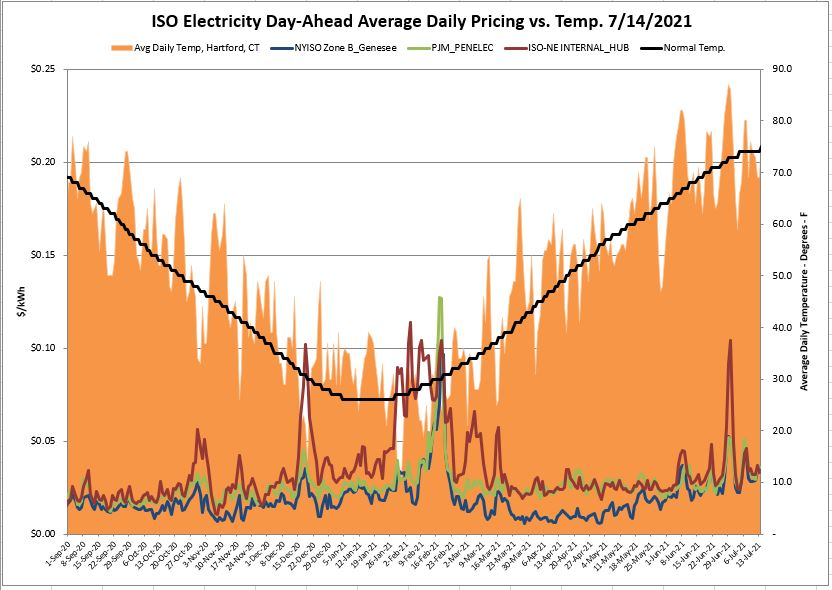 More normal temperatures brought on less volatility in daily pricing.
Natural Gas Markets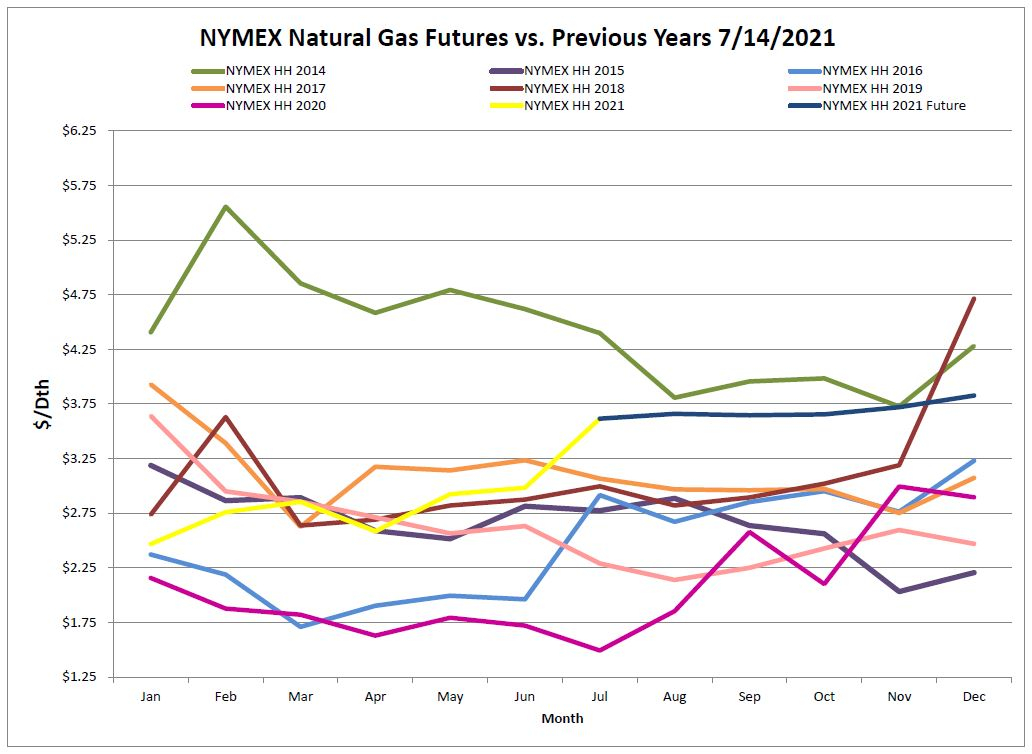 NYMEX continues to move up for the remaining 2021 closes.
.
Futures as of 7/14/2021 versus previous week:
| | | |
| --- | --- | --- |
| Aug-21 | $3.660 | $0.064 |
| Sep-21 | $3.648 | $0.074 |
| Oct-21 | $3.655 | $0.079 |
| Nov-21 | $3.721 | $0.088 |
| Dec-21 | $3.829 | $0.099 |
| Jan-22 | $3.899 | $0.105 |
Natural Gas Inventory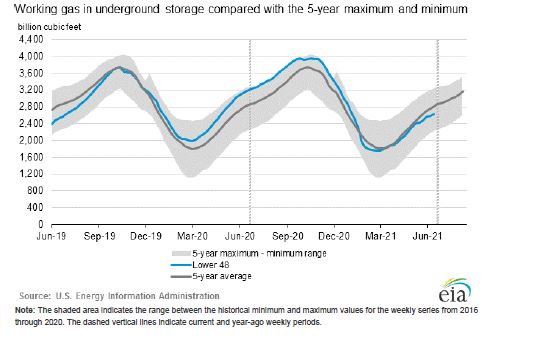 As of Friday, July 9, 2021 working gas in storage was 2,629 Bcf. According to EIA estimates this represents a net increase of 55 Bcf from the previous week.

The Baker Hughes exploration gas count is up 3 from the previous week for a total of 104 rigs. This is 29 more rigs than the 75 in operation at this time one year ago.
Weather Update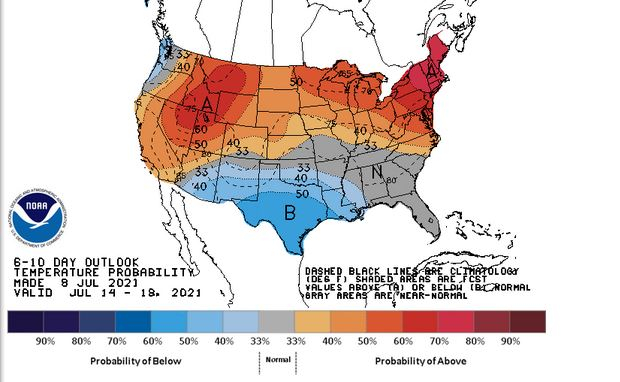 Much cooler temperatures will be seen for most of the CONUS, with the exception of the northern plains region.
National Weather Service Updates (NOAA)
Click here
to view the National Hurricane Center site. Equatorial Pacific Outlook:
Click here
to view La Nina and El Nino status.
Energy News
ERCOT presents 'roadmap' to greater reliability, February storm analysis
Reports released July 12-13 detail the causes of the Electric Reliability Council of Texas reliability failure during the deadly mid-February winter storm and a 60-item "roadmap" to enhancing reliability, affecting all market participants regarding communications, operations, regulatory and market issues. If you would like to receive the Energy Market Update to your inbox weekly, please
click here
to submit your name and email address.
Disclaimer
: This information is provided for the use of our customers and potential customers. Power Management Company assumes no responsibility or liability for the accuracy or completeness of pricing or information in this document. Historical data was obtained from sources that we believe to be reliable, but we do not guarantee its accuracy or completeness. It is not intended to provide advice or recommendation. Views are subject to change without notice.