Electricity Markets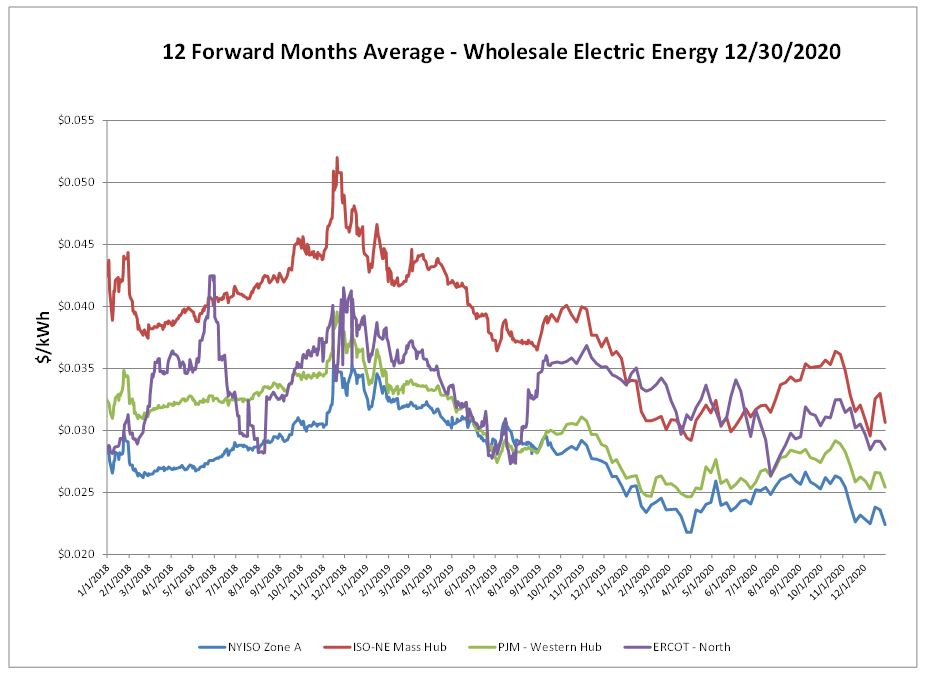 All electric markets have moved downward over the last few holiday weeks.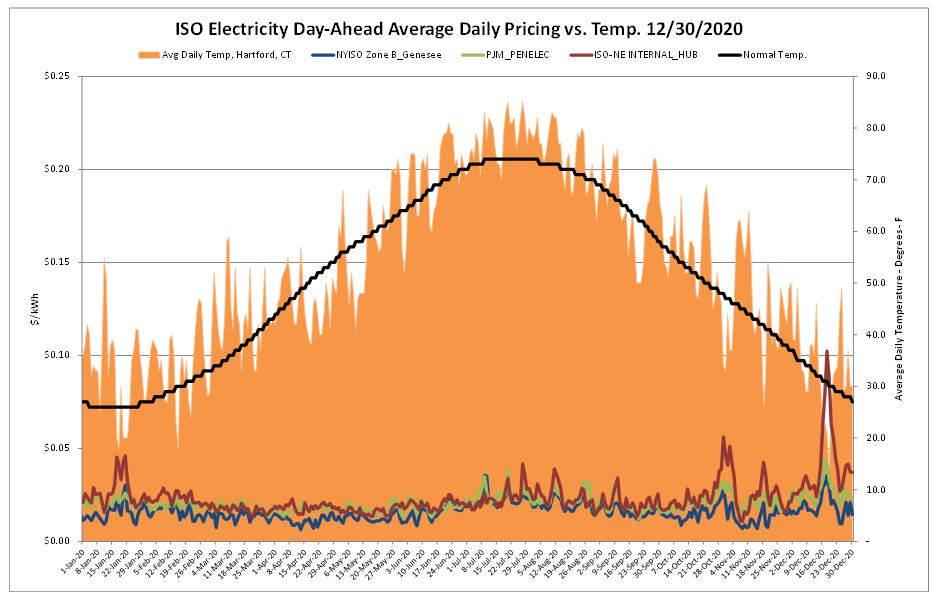 After some fierce volatility on the heels of unseasonably cold weather and a nor'easter storm in the ISO-NE region, the day-ahead markets appear to be relatively back in check with milder temperatures on the horizon.
Natural Gas Markets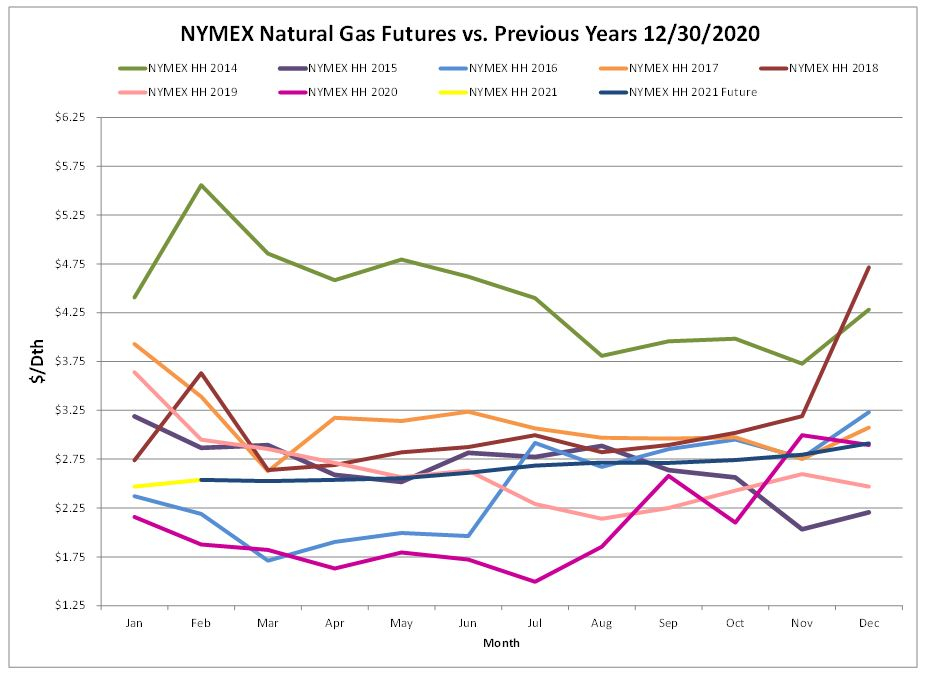 The first close of 2021 commenced with the January '21 NYMEX settlement of $2.467. This compares to the previous year's January settle of $2.158 but is lower than this year's November and December settles which were both over $.40 higher. Thus far fundamentals are relatively quiet. Unchanged exports, steady production and in milder temperatures leading to low heating demand have all aided in this calm pricing atmosphere. The middle of January is typically the coldest part of the winter so the market is focused on getting past that unscathed.
Futures as of 12/30/2020 versus previous week:
| | | |
| --- | --- | --- |
| Feb-21 | $2.539 | +$0.027 |
| Mar-21 | $2.526 | +$0.028 |
| Apr-21 | $2.538 | +$0.020 |
| May-21 | $2.555 | +$0.020 |
| Jun-21 | $2.611 | +$0.024 |
| Jul-21 | $2.685 | +$0.034 |
Natural Gas Inventory

Working gas in storage was 3,460 Bcf as of Friday, December 25, 2020. According to EIA estimates this represents a net decrease of 114 Bcf from the previous week.

The Baker Hughes exploration gas count was unchanged from the previous week for a total of 83 rigs. This is 40 fewer rigs than the 123 in operation at this time one year ago.
Weather Update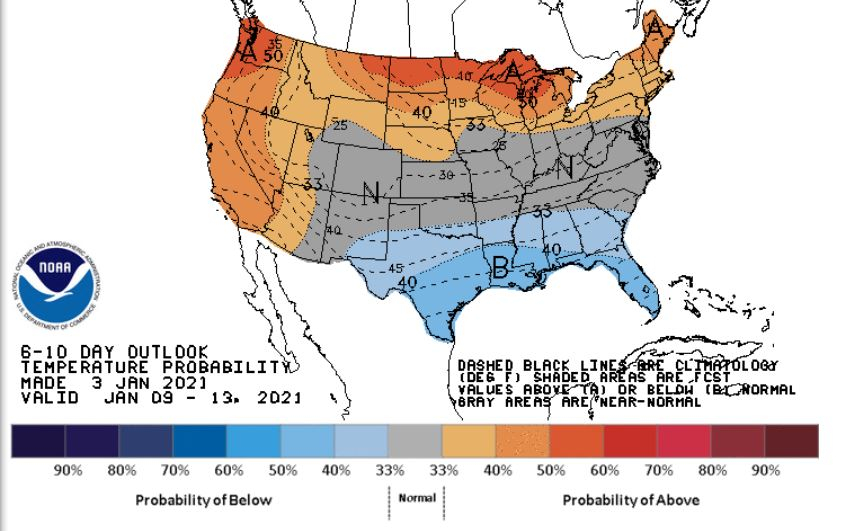 Weather forecasts expect normal to above-average temperatures for much of the country through the second week of January.
National Weather Service Updates (NOAA)
Hurricane Watch: No Hurricanes
Click here to view the National Hurricane Center site.
Equatorial Pacific Outlook:
Click here to view La Nina and El Nino status.
Energy News
News : New York regulators set central cost of carbon dioxide emissions at $125/mt
The New York State Department of Environmental Conservation has finalized guidance to reduce greenhouse gas emissions , placing a central value of carbon dioxide emissions at $125/mt, the agency said, a move that could impact the state's power markets.  
If you would like to receive the Energy Market Update to your inbox weekly, please click here to submit your name and email address.
Disclaimer: This information is provided for the use of our customers and potential customers. Power Management Company assumes no responsibility or liability for the accuracy or completeness of pricing or information in this document. Historical data was obtained from sources that we believe to be reliable, but we do not guarantee its accuracy or completeness. It is not intended to provide advice or recommendation. Views are subject to change without notice.