Electricity Markets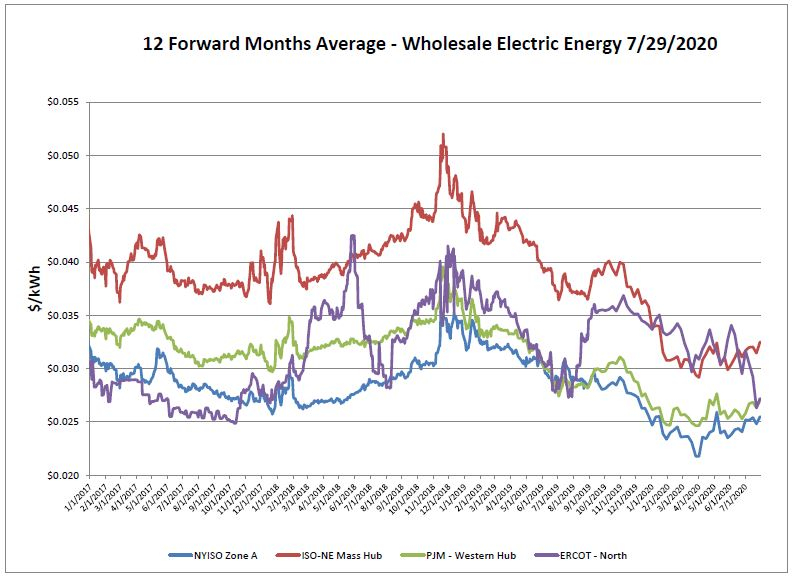 The report week brought slight gains in each of the electric markets. Overall forward prices for PJM markets have been ticking higher as the Ohio nuclear bailout issue continues to cause uncertainty. The summer is not over but ERCOT pricing has remained in check as its grid has performed very well so far this year.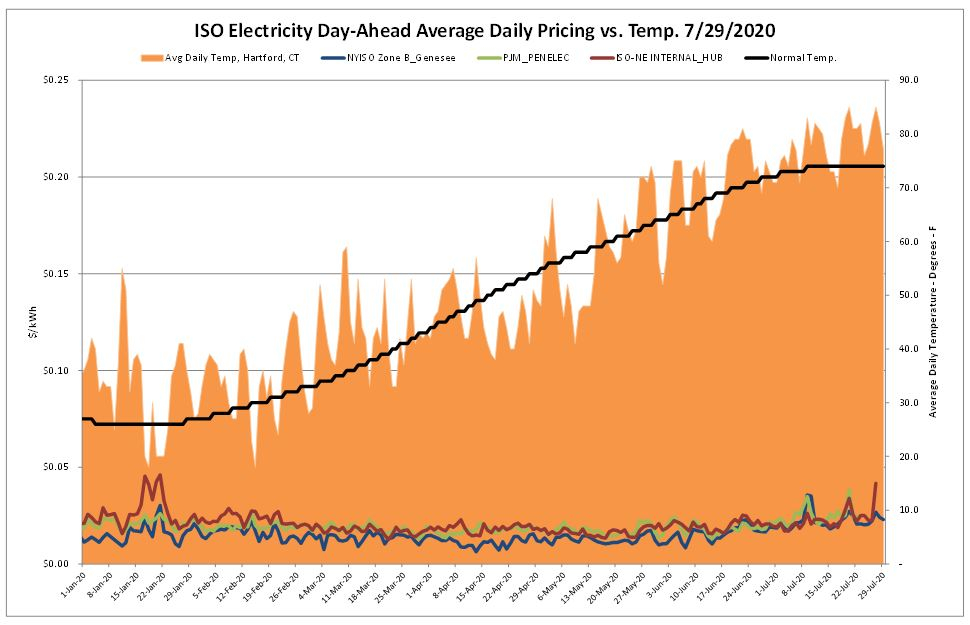 Weather volatility continues to impact the day-ahead market as temperatures remain above normal.
Natural Gas Markets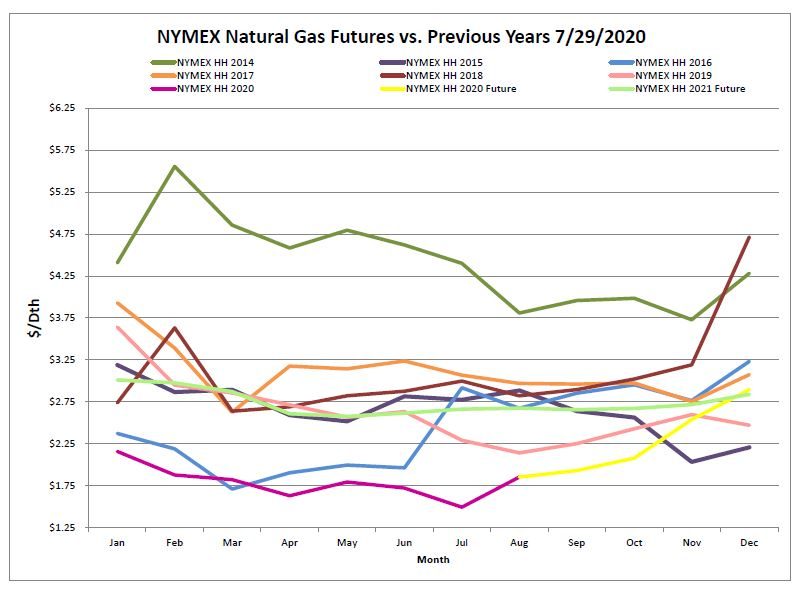 The NYMEX August '20 contract settled at $1.854, up from the lows of late June. The September – December contracts are showing similar strength. The next few calendar strips showed modest gains as well, following the warm weather patterns. Futures contracts also remain concerned by the low rig counts and lack of drilling activity.
Futures as of 7/29/2020 versus previous week:
| | | |
| --- | --- | --- |
| Sep-20 | $1.930 | +$0.212 |
| Oct-20 | $2.079 | +$0.241 |
| Nov-20 | $2.538 | +$0.250 |
| Dec-20 | $2.896 | +$0.202 |
| Jan-21 | $3.010 | +$0.184 |
| Feb-21 | $2.975 | +$0.178 |
Natural Gas Inventory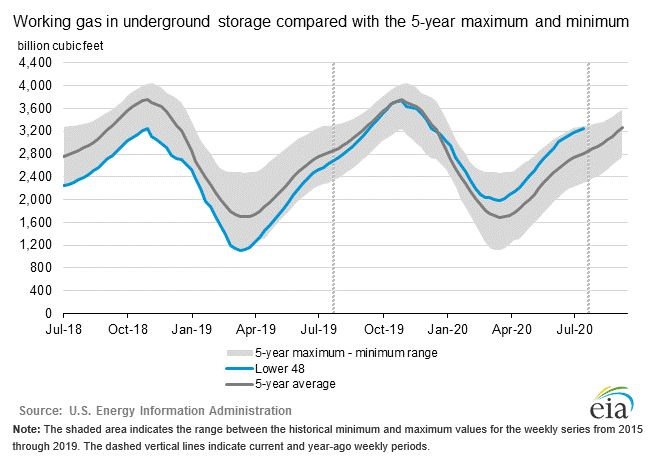 According to EIA estimates a net increase of 26 Bcf from the previous week was reported. As of Friday, July 24, 2020 working gas in storage was 3,241 Bcf.

The Baker Hughes exploration gas count increased by 1 rig over the report week for a total of 69. This is 102 fewer rigs than the 171 in operation at this time one year ago.
Weather Update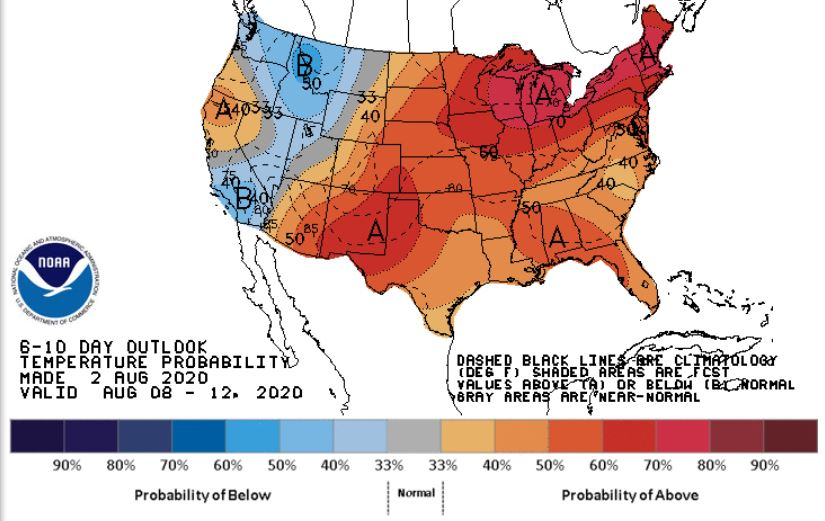 Mid-August is shaping up to bring another round of above average temperatures to much of the CONUS. The Northeast and Great Lakes especially are expected to see continued warmth into this latter part of Summer.
National Weather Service Updates (NOAA)
Hurricane Watch: No Current Hurricanes
Click here to view the National Hurricane Center site.
Equatorial Pacific Outlook:
Click here to view La Nina and El Nino status.
Energy News
U.S. energy consumption in April 2020 fell to its lowest level in more than 30 years According to the U.S. Energy Information Administration's (EIA) most recent Monthly Energy Review, the United States consumed 6.5 quadrillion British thermal units of energy in April 2020, the lowest monthly energy consumption since September 1989.  
NRG to Acquire Direct Energy in $3.6 Billion Deal
If you would like to receive the Energy Market Update to your inbox weekly, please click here to submit your name and email address.
Disclaimer: This information is provided for the use of our customers and potential customers. Power Management Company assumes no responsibility or liability for the accuracy or completeness of pricing or information in this document. Historical data was obtained from sources that we believe to be reliable, but we do not guarantee its accuracy or completeness. It is not intended to provide advice or recommendation. Views are subject to change without notice.