Electricity Markets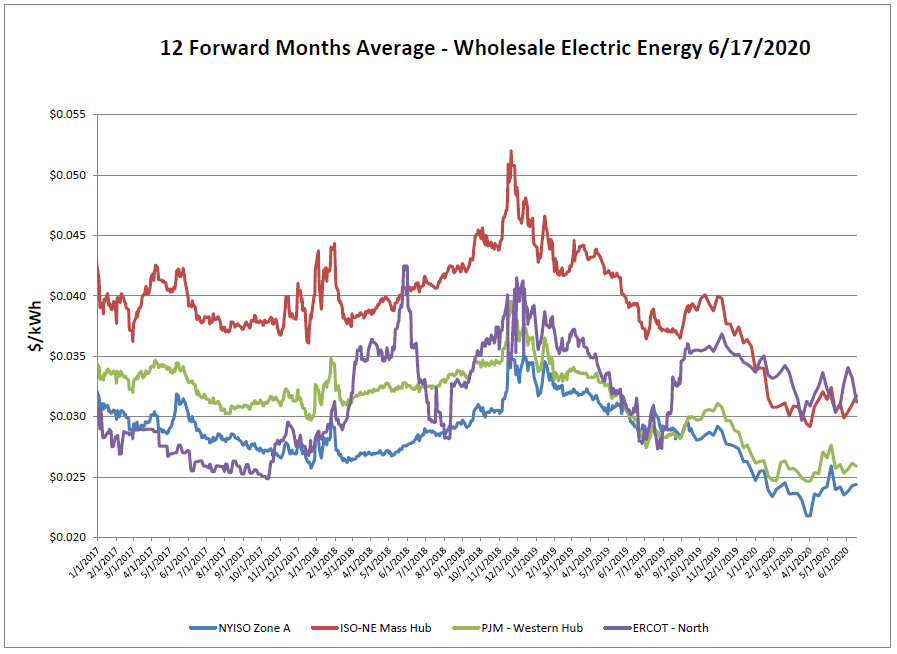 The NYISO and ISO-NE continued their upward trend as mild temperatures persisted and the Northeast continued through their re-opening procedures. PJM and ERCOT both declined on average with the most significant week-over-week change observed in Texas as anticipated summer peaks in July dropped once again.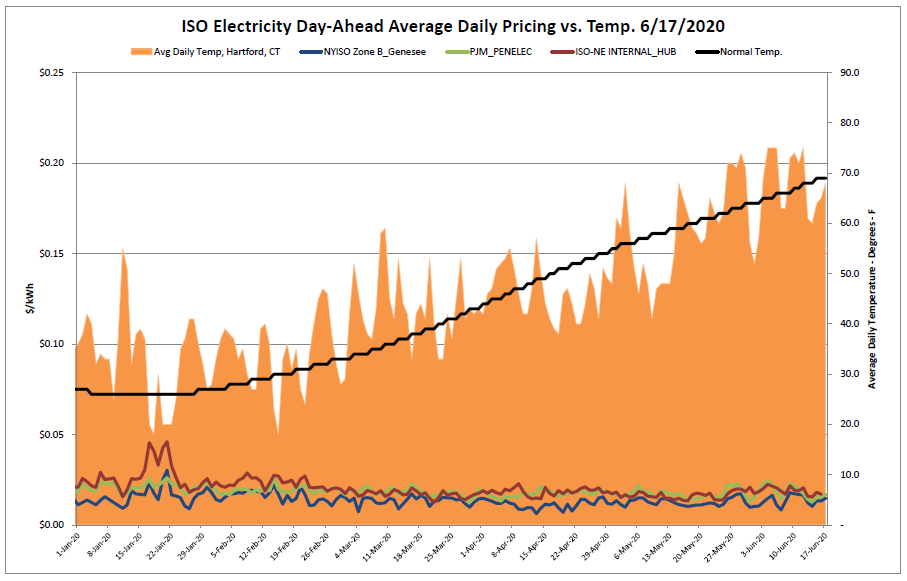 Minimal volatility was observed in the daily markets as loads remained manageable as mild temperatures were experienced in the region.
Natural Gas Markets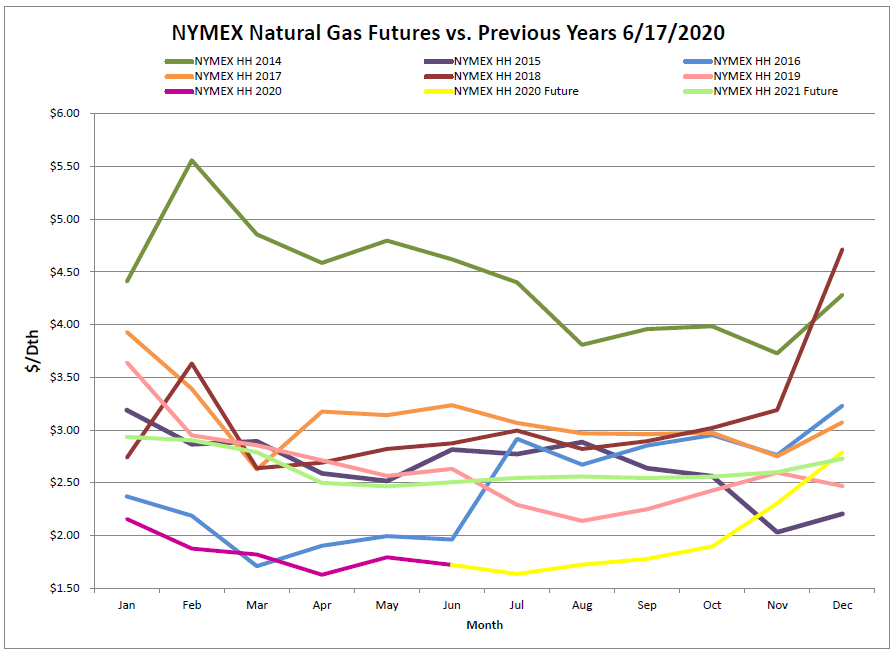 Forward markets dropped, most significantly in the near-term, as storage remains strong and currently mild summer temperatures alleviated potential strain on natural gas-fired plants.
Futures as of 6/17/2020 versus previous week:
| | | |
| --- | --- | --- |
| Jul-20 | $1.637 | -$0.173 |
| Aug-20 | $1.725 | -$0.171 |
| Sep-20 | $1.780 | -$0.171 |
| Oct-20 | $1.898 | -$0.145 |
| Nov-20 | $2.307 | -$0.104 |
| Dec-20 | $2.793 | -$0.094 |
Natural Gas Inventory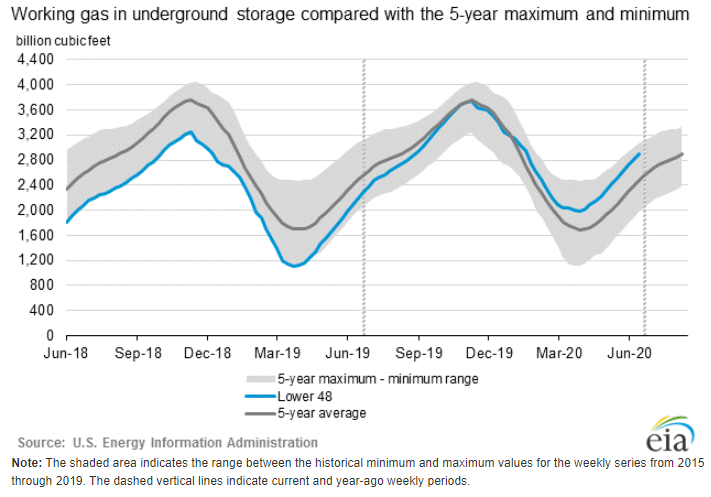 As of Friday, June 12, 2020 working gas in storage was 2,892 Bcf. According to EIA estimates this represents a net increase of 85 Bcf from the previous week. This is below last year's injection of 111 Bcf but in line with the 5-year average of 87 Bcf.

The Baker Hughes exploration gas count rose by 3 rigs over the report week to a total of 75. This is 102 fewer rigs than the 177 in operation at this time one year ago.
Weather Update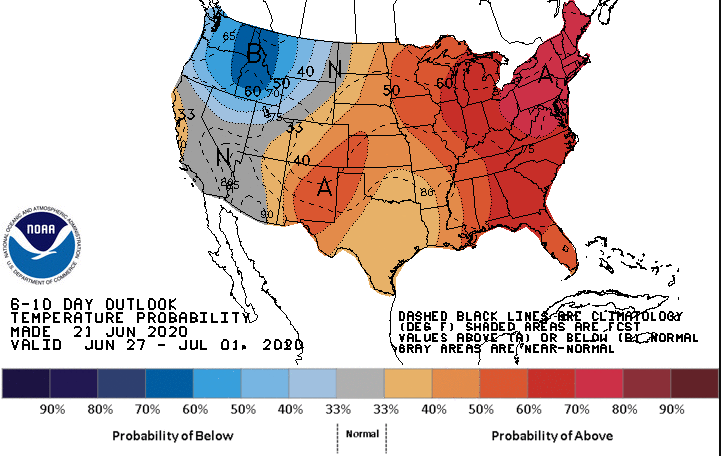 The 6-10 day NOAA outlook is calling for warmer than normal temperatures throughout most of the US with cooler than normal temperatures expected throughout the Pacific Northwest.
National Weather Service Updates (NOAA)
Click here
to view the National Hurricane Center site. Equatorial Pacific Outlook:
Click here
to view La Nina and El Nino status.
Energy News
Northeast states hit snag on offshore wind: Trump
If you look at state climate plans in the Northeast, they have two things in common. They all call for massive reductions in greenhouse gases. And they rely heavily on offshore wind to achieve that goal.
Disclaimer
: This information is provided for the use of our customers and potential customers. Power Management Company assumes no responsibility or liability for the accuracy or completeness of pricing or information in this document. Historical data was obtained from sources that we believe to be reliable, but we do not guarantee its accuracy or completeness. It is not intended to provide advice or recommendation. Views are subject to change without notice.