Electricity Markets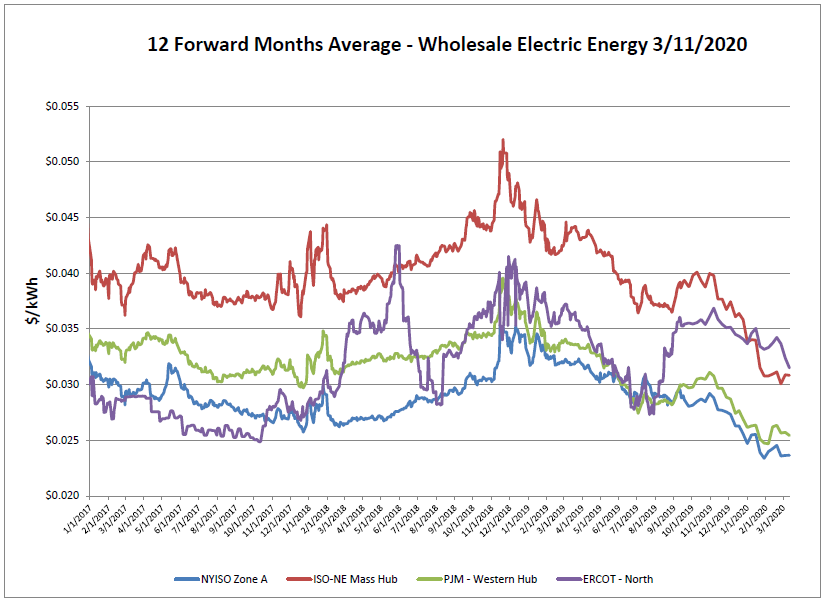 Pricing held steady across New York, New England, and PJM this past week as the underlying cost of natural gas remains historically low. Texas saw a drop in forward rates after ERCOT announced no concerns for capacity restraints in their spring forecast as well as confidence in their summer season.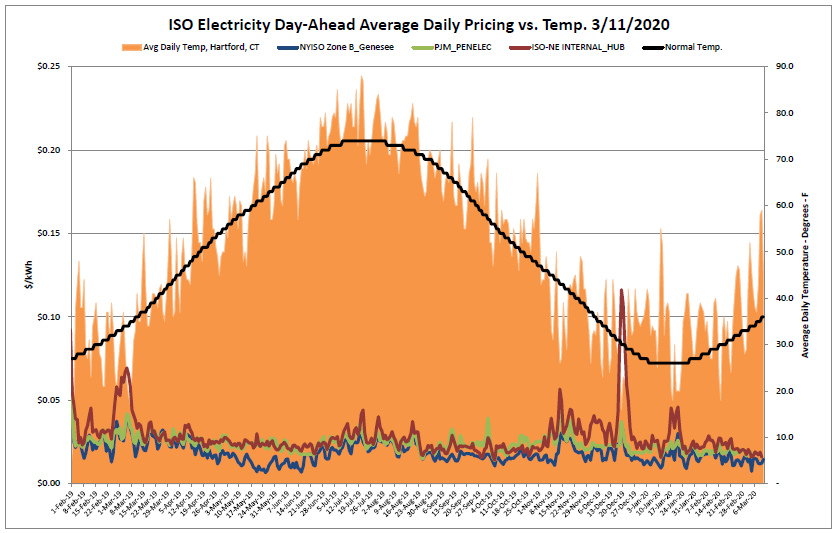 It was a quiet week in the daily markets as temperatures spiked well above normal for the second week in a row.
Natural Gas Markets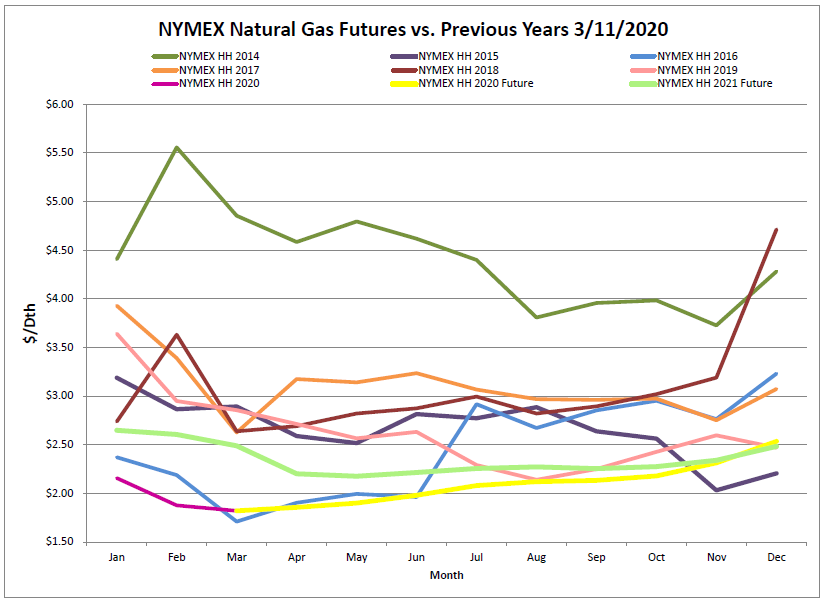 Natural gas for the remainder of 2020 and well into the first have of 2021 was on the rise last week amid market concerns relating to the effects of the Coronavirus. This upcoming December 2020 is now trading above levels for December 2021 and bucking the trend of lowest rates being seen in the prompt year.
Six-Month Natural Gas Futures
Futures as of 3/11/2020 versus previous week:
| | | |
| --- | --- | --- |
| Apr-20 | $1.857 | +$0.052 |
| May-20 | $1.900 | +$0.055 |
| Jun-20 | $1.980 | +$0.075 |
| Jul-20 | $2.081 | +$0.098 |
| Aug-20 | $2.121 | +$0.101 |
| Sep-20 | $2.133 | +$0.106 |
Natural Gas Inventory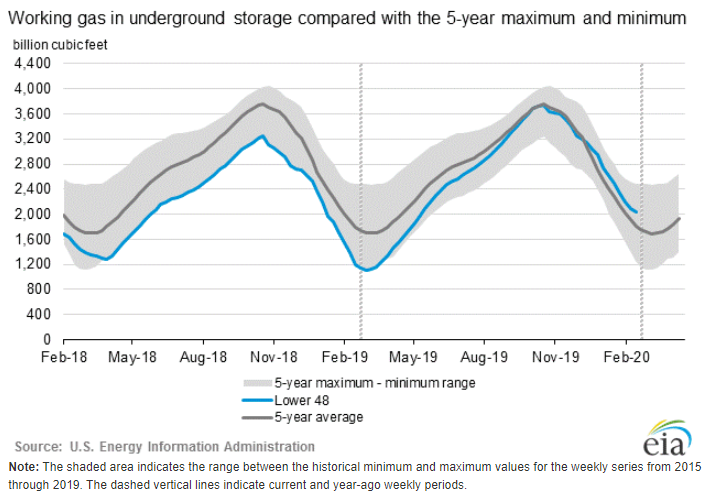 The EIA reported a draw from storage of 48 Bcf. Working gas in storage was 2,043 Bcf as of Friday, March 6, 2020. This was below market expectations and caused a significant jump in the benchmarks against storage levels of both last year, now 63.8% above, and the 5-year average, now 12.5% above.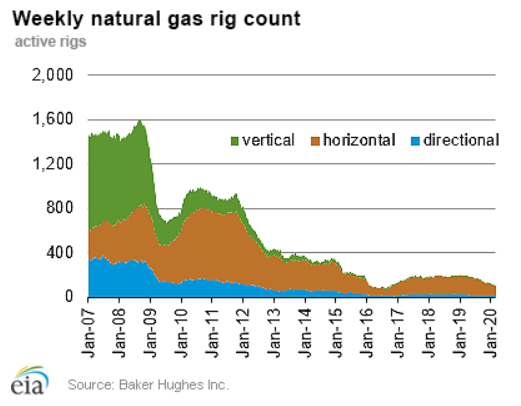 The Baker Hughes exploration gas rig count fell by two this week for a total of 107. This is 86 fewer rigs than the 193 in operation at this time one year ago.
Weather Update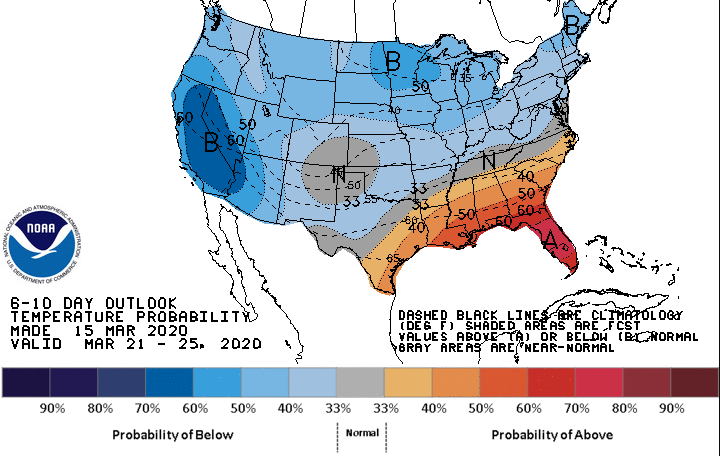 Temperatures are expected to be cooler than normal for most of the US with the exception of states on the Gulf of Mexico and up the East Coast to North Carolina.
National Weather Service Updates (NOAA)
Hurricane Watch: No Current Hurricanes Click here to view the National Hurricane Center site.
Equatorial Pacific Outlook:
Click here to view La Nina and El Nino status.
Energy News
Natural Gas – A New Low For This Century And A Recovery The chickens came home to roost in the crude oil market. On March 6, the OPEC meeting ended, and the oil cartel, together with Russia, decided to abandon production cuts. The market had expected OPEC to cut daily output by an additional one million barrels per day. As the meeting began, Saudi Arabia advocated for a 1.5 million barrel per day reduction from the level agreed in late 2019. Russia balked, the session ended, and the Saudis decided to flood the market with crude oil.