Electricity Markets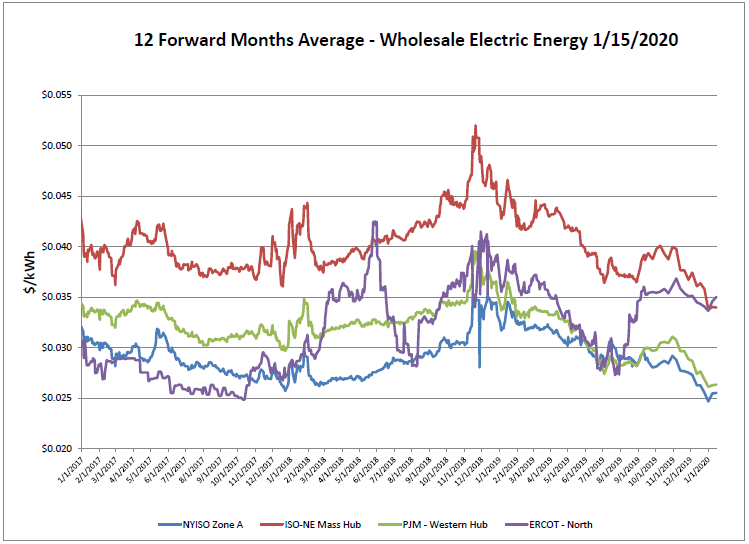 Continued mild temperatures and steady low gas futures led to a quiet week across most electric markets. ERCOT saw another bump upwards in response to rising summer 2020 prices.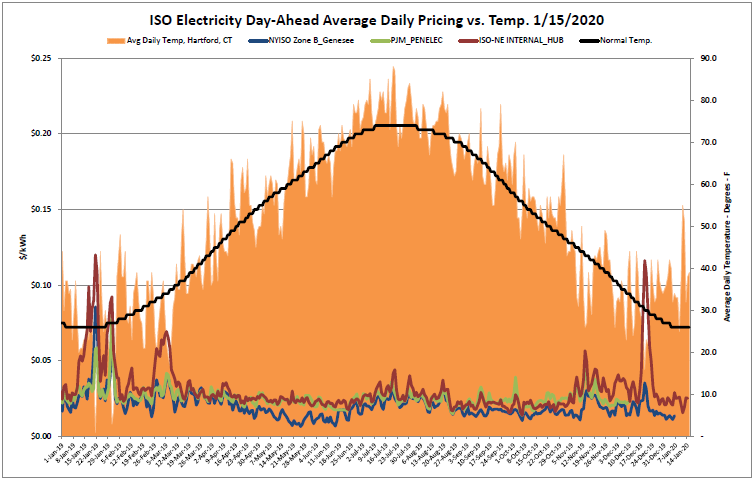 Two days of extreme unseasonal warmth caused a dip in the ISO-NE daily markets as peak loads dropped in response to decreased demand. At this time, historic daily data is unavailable for PENELEC and the NYISO.
Natural Gas Markets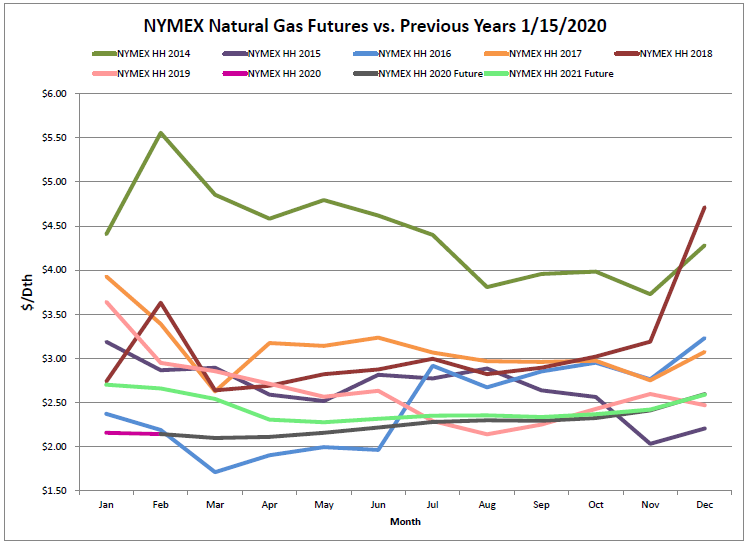 Some downward movement was observed in the NYMEX this past week for the months of February through May in response to continued mild temperatures and low storage withdrawals in comparison to the 5-year average trend. 2021 futures have been added. Though pricing is currently trending above 2020 for the first half of the year, there is still incredible value to be had as they trend below most historic settled rates in recent history.
Six-Month Natural Gas Futures
Futures as of 1/15/2020 versus previous week:
| | | |
| --- | --- | --- |
| Feb-20 | $2.143 | -$0.006 |
| Mar-20 | $2.099 | -$0.035 |
| Apr-20 | $2.111 | -$0.025 |
| May-20 | $2.157 | -$0.020 |
| Jun-20 | $2.217 | -$0.019 |
| Jul-20 | $2.28 | -$0.016 |
Natural Gas Inventory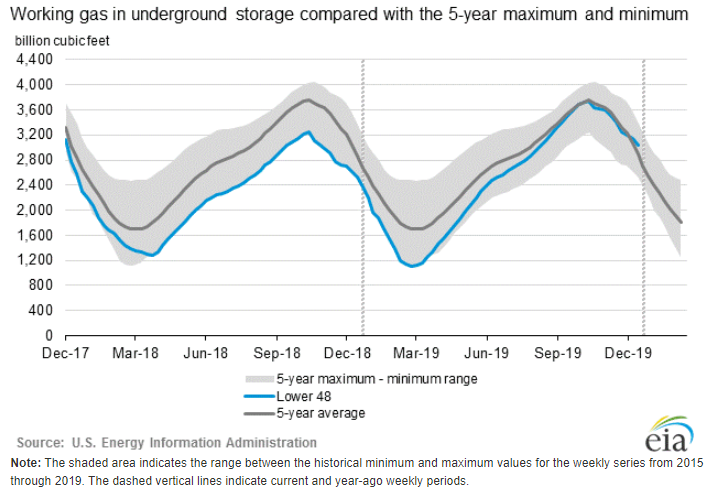 The EIA reported a draw from storage of 109 Bcf. Working gas in storage was 3,039 Bcf as of Friday, January 10, 2020. This was above market expectations which anticipated a withdrawal of 94 Bcf but still quite low in comparison to the 5-year average withdrawal of 184 Bcf. Prolonged mild temperatures during what is, on average, the coldest time of the year continues to assist in maintaining above-average storage levels.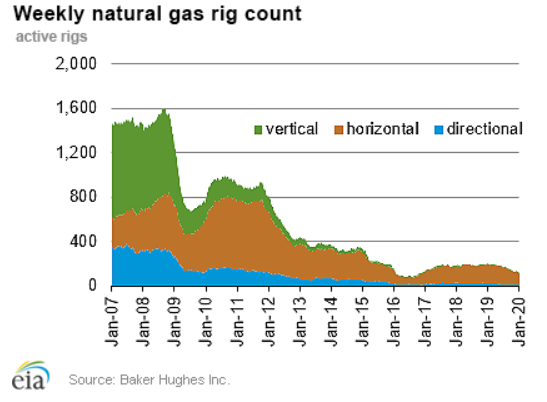 The Baker Hughes exploration gas rig count rose by one this week for a total of 120. This is 78 fewer rigs than the 198 in operation at this time one year ago.
Weather Update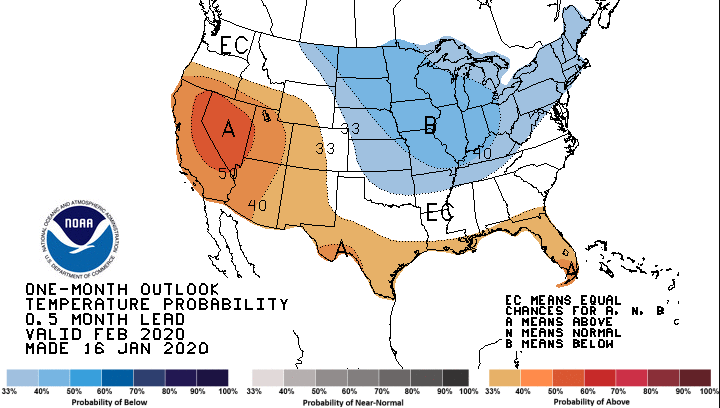 Below average temperatures can be expected throughout the Northeast and parts of the Midwest with warmer temperatures expected throughout the Southwest extending along the southern border through Florida.
National Weather Service Updates (NOAA)
Hurricane Watch: No Current Hurricanes Click here to view the National Hurricane Center site.
Equatorial Pacific Outlook:
Click here to view La Nina and El Nino status.
Energy News
Issues To Watch At FERC In 2020 Several developments may raise the profile of the Federal Energy Regulatory Commission (FERC or the Commission) in 2020.