Electricity Markets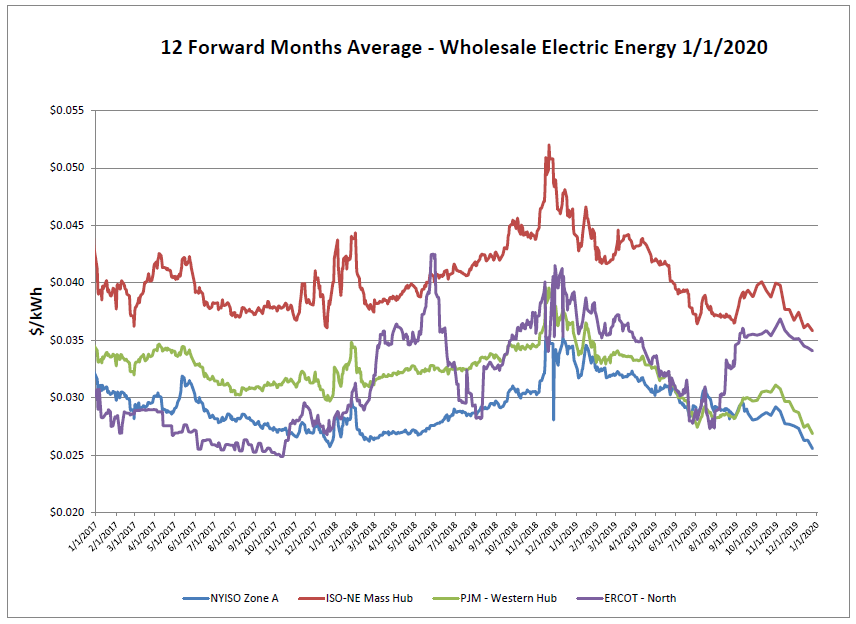 Electric markets continue to trend down and are now reminiscent of pre-2017 levels. Mild winter weather has kept the underlying cost of natural gas low and volatility isolated to short spikes in the daily markets.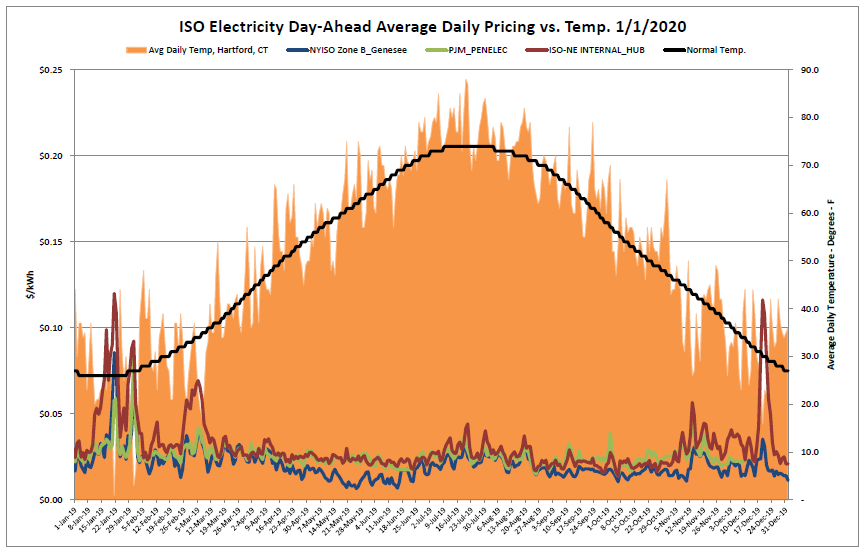 Above-average temperatures resulted in an expectedly quiet week in the daily markets.
Natural Gas Markets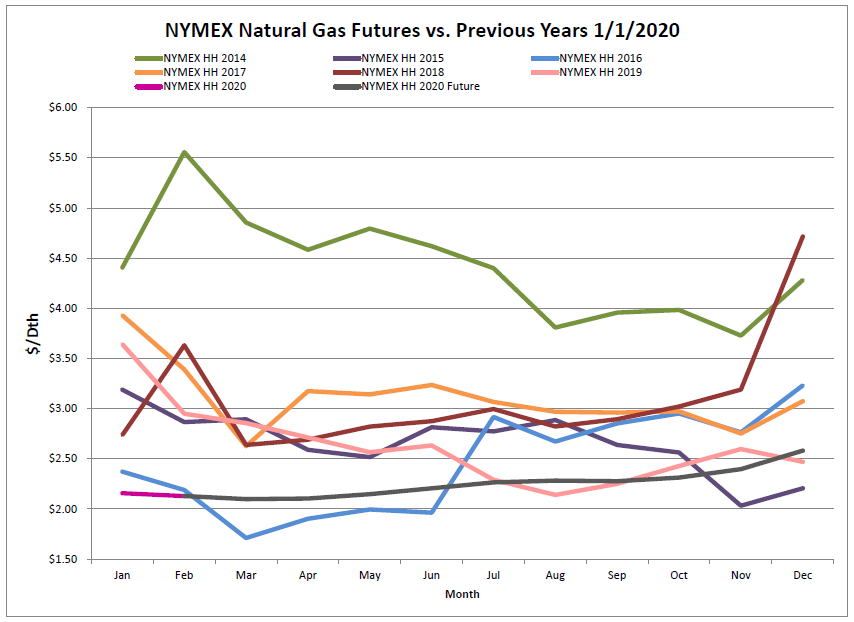 The NYMEX dropped once again over the market week as rates fall to their lowest point at this time of year since 1999.
Six-Month Natural Gas Futures
Futures as of 1/1/2020 versus previous week:
| | | |
| --- | --- | --- |
| Feb-20 | $2.129 | -$0.100 |
| Mar-20 | $2.099 | -$0.081 |
| Apr-20 | $2.104 | -$0.066 |
| May-20 | $2.148 | -$0.061 |
| Jun-20 | $2.206 | -$0.058 |
| Jul-20 | $2.265 | -$0.055 |
Natural Gas Inventory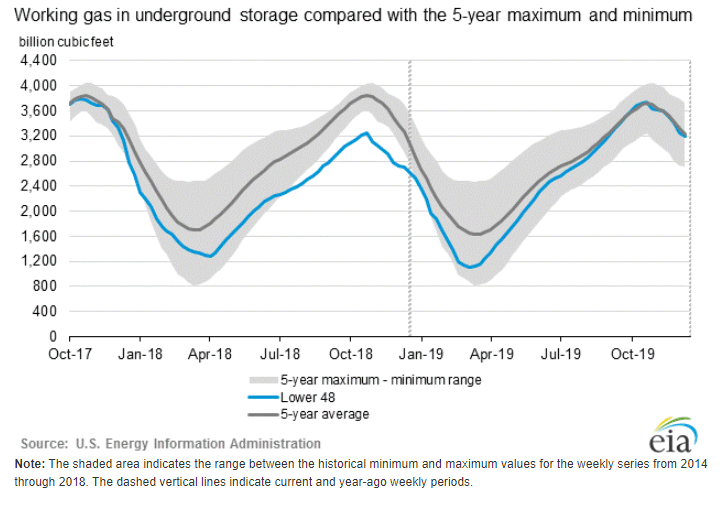 The EIA reported a draw from storage of 58 Bcf. Working gas in storage was 3,192 Bcf as of Friday, December 27, 2019. This was below market expectations which had predicted 67 Bcf; warmer temperatures coupled with the expected decrease in demand over the holiday week led to this steep decline from last week's 161 Bcf withdrawal.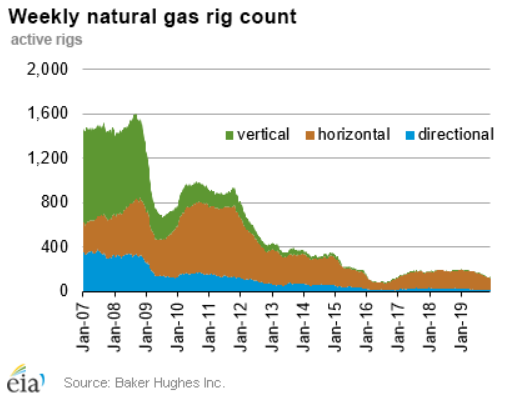 The Baker Hughes exploration gas rig count fell by two this week for a total of 123. This is 75 fewer rigs than the 198 in operation at this time one year ago.
Weather Update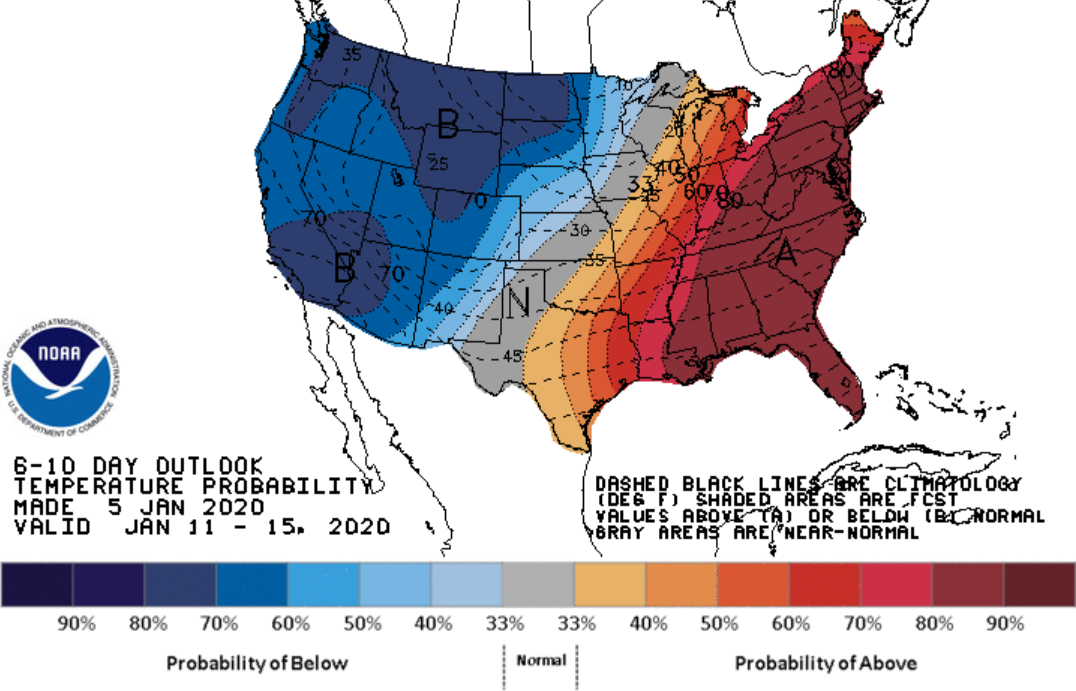 A high probability of below normal temperatures can be expected throughout the western half of the United States while the eastern half, particularly those states along the Atlantic and Gulf coasts, have a high probability of exceeding seasonal norms.
National Weather Service Updates (NOAA)
Click here
to view the National Hurricane Center site. Equatorial Pacific Outlook:
Click here
to view La Nina and El Nino status.
Energy News
Coal Is Dirty. Amid Protests, Why New England Is Still Burning It For Power
On a freezing night in December, about a dozen climate activists stood on the train tracks in a wooded section of West Boylston, Mass.