Electricity Markets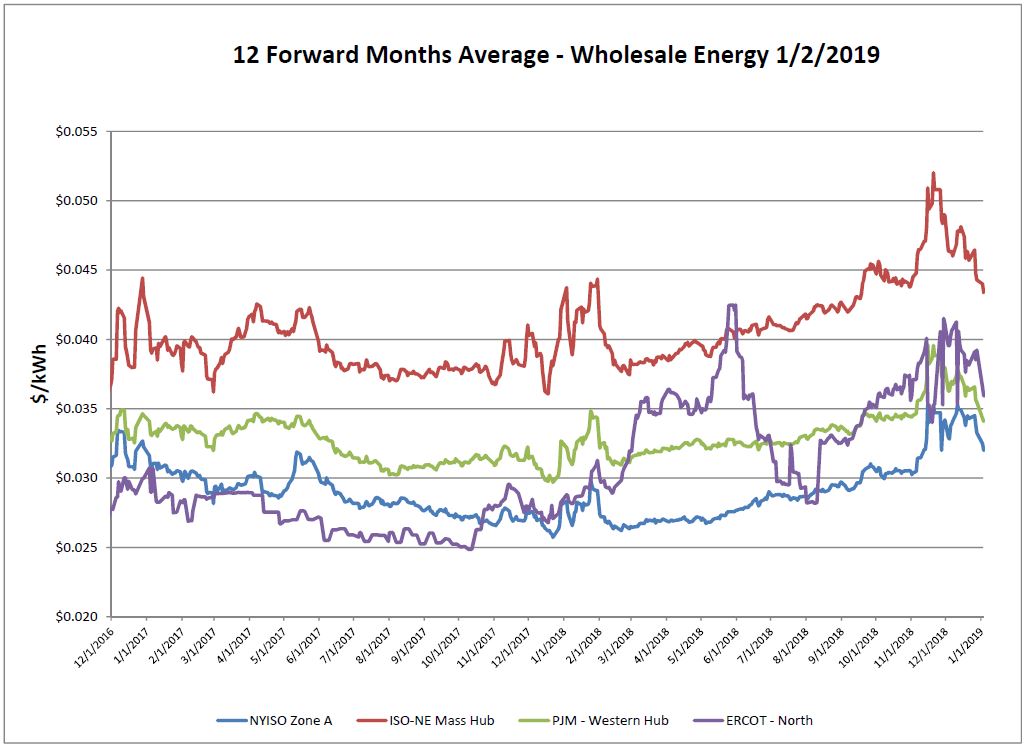 Pricing continued to decline for the second week running in response to warmer-than-normal weather for this time of year. New York, New England, and PJM are now in line with late-October to early-November pricing making this an opportune time to review fixed rate options for the upcoming year.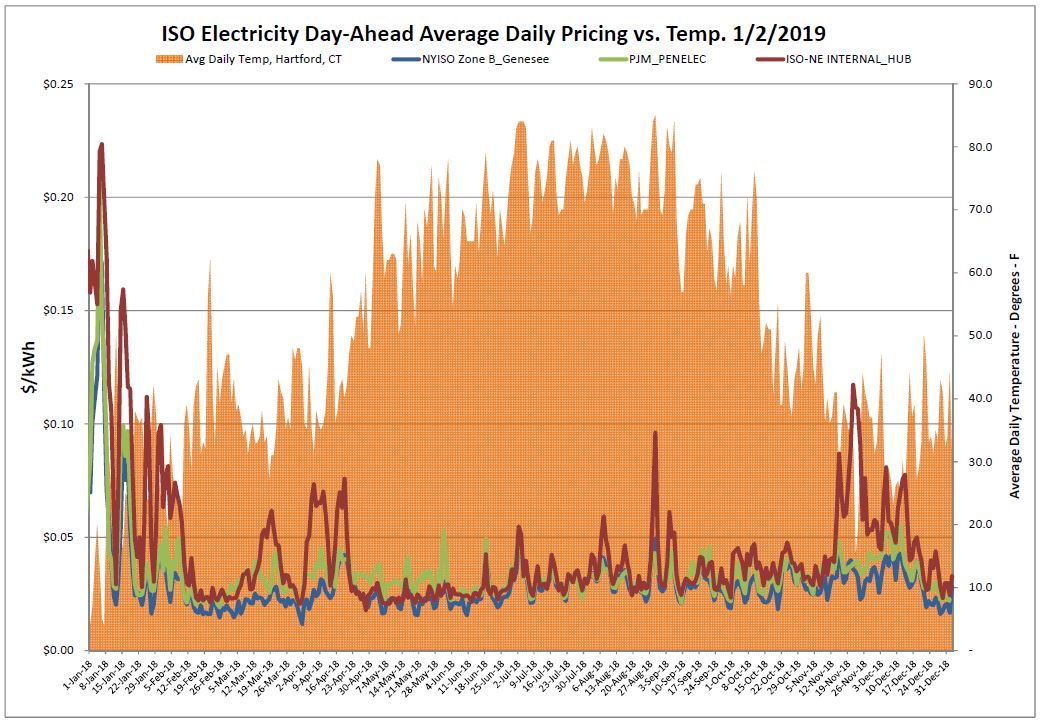 Temperatures continued to spike well above normal over the last week and pricing for each region dropped to daily levels not seen since September 2018.
Natural Gas Markets
Natural gas pricing continued to drop as temperatures remained unseasonably warm. Forwards are now in line with or below historic pricing over the last several years. Timing is opportune to fix a current agreement or renew rates through 2019/2020.
Six-Month Natural Gas Futures
Futures as of 1/2/2019 versus previous week: 
| | | |
| --- | --- | --- |
| Feb-19 | $2.943 | $-0.515 |
| Mar-19 | $2.815 | $-0.468 |
| Apr-19 | $2.628 | $-0.210 |
| May-19 | $2.601 | $-0.191 |
| Jun-19 | $2.644 | $-0.191 |
| Jul-19 | $2.688 | $-0.190 |
Natural Gas Inventory

Working gas in storage was 2,705 Bcf as of Friday, December 28, 2018, according to EIA estimates. This represents a net decrease of 20 Bcf from the previous week. Stocks were 450 Bcf less than last year at this time and 560 Bcf below the five-year average of 3,265 Bcf. At 2,705 Bcf, total working gas is below the five-year historical range.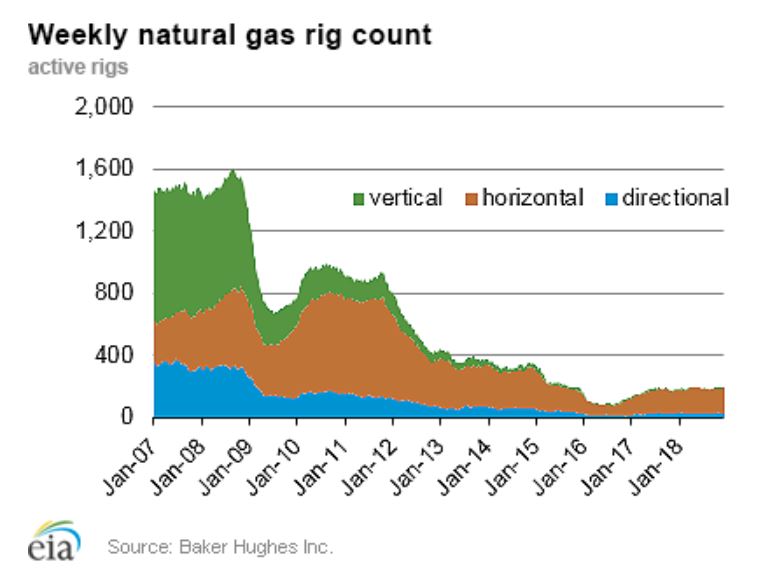 The Baker Hughes exploration gas rig count remained the same over the last week for a total of 198 rigs. This is 16 more rigs than were in operation at this time one year ago when there were 182 rigs.
Weather Update

Temperatures are predicted to be at or below normal for most of the states along the Eastern seaboard. Warmer than normal temperatures are expected for Southern Florida and the remainder of the contiguous US.
National Weather Service Updates (NOAA)
Hurricane Watch- No Hurricane Activity
Click here to view the National Hurricane Center site.
Equatorial Pacific Outlook:
Click here to view La Nina and El Nino status.
Energy News & Resources
Texas has enough sun and wind to quit coal, Rice researchers say
Texas might have the perfect environment to quit coal for good. Texas is one of the only places where the natural patterns of wind and sun could produce power around the clock, according to new research from Rice University.
If you would like to receive the Energy Market Update to your inbox weekly, please click here to submit your name and email address.
Disclaimer: This information is provided for the use of our customers and potential customers. Power Management Company assumes no responsibility or liability for the accuracy or completeness of pricing or information in this document. Historical data was obtained from sources that we believe to be reliable, but we do not guarantee its accuracy or completeness. It is not intended to provide advice or recommendation. Views are subject to change without notice.