Rochester, NY- July 26, 2018- Gavin Hall, a Pittsford, NY native and University of Texas alumni, made his European Tour debut today in Hamburg, Germany at the 2018 Porsche Open. Hall's appearance on the PGA EuroPro Tour will be his first start after being sidelined with an injury for the past 7 months. Power Management is a local sponsor for Hall and looks forward to supporting him during the 2018/19 professional season.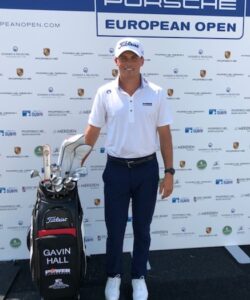 Speaking recently about his injury and optimistic outlook, Hall noted "I am extremely grateful and excited about being back in competition, especially at this level. A special thanks to Dr. Mike Maloney and his staff at the University of Rochester Medical Center for all of their support, as well as to my sponsors who stuck with me throughout my rehab."
Other notable players also participating the week are; Patrick Reed, Bryson DeChambeau and Pat Perez.
For more information contact Marketing Communications Manager, Joanne Sinopoli at (585) 249-1360 or jsinopoli@powermgt.com