Electricity Markets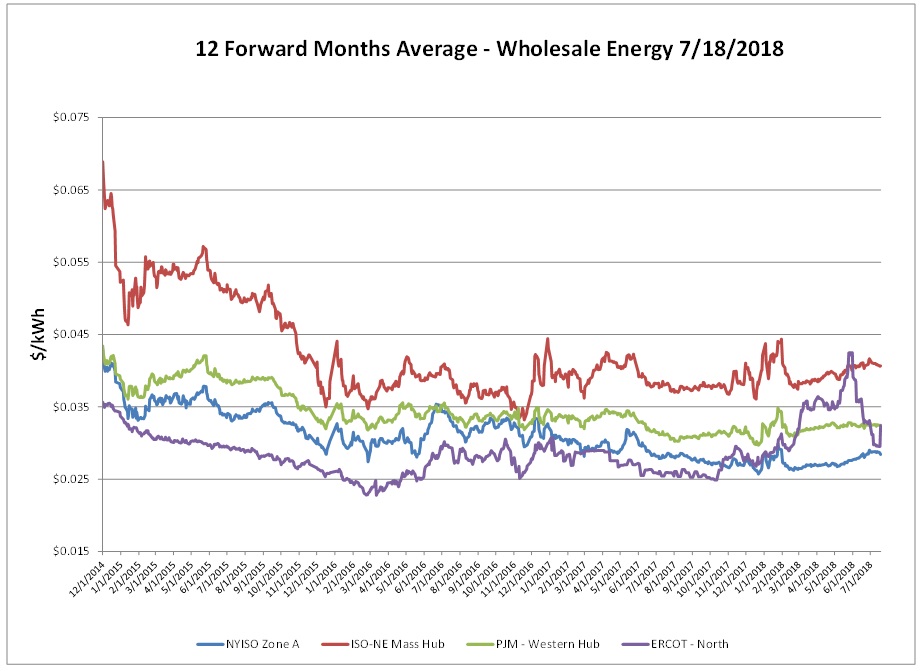 Slight drop in most electric markets over the report week. Natural gas had a steady rundown, influencing these electric prices. Texas rebounded a bit, as the system is currently very stressed in ERCOT as they experience a warm summer.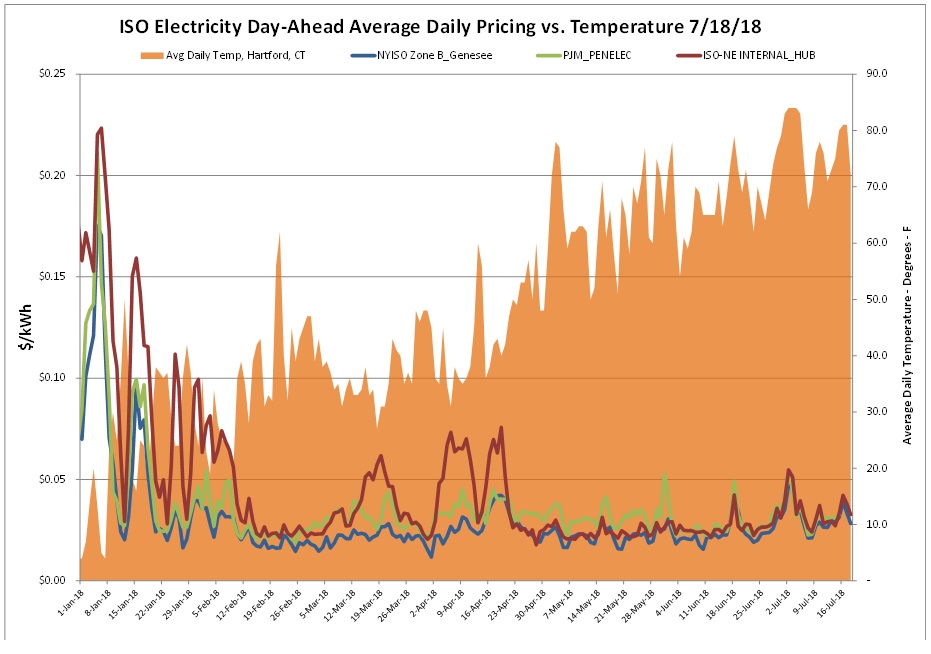 Some mild volatility on the day-ahead market, again heat related.
Natural Gas Markets
NYMEX 12-month strip was down $0.10 over the report week. Futures are settled into the lower end of the historical range over the past few years. This is a good signal with the current low storage inventory levels.
Six-Month Natural Gas Futures
Futures as of 7/18/18 versus previous week:
| | | |
| --- | --- | --- |
| Aug-18 | $2.721 | -0.108 |
| Sep-18 | $2.689 | -0.108 |
| Oct-18 | $2.705 | -0.104 |
| Nov-18 | $2.755 | -0.103 |
| Dec-18 | $2.870 | -0.103 |
| Jan-19 | $2.954 | -0.102 |
Natural Gas Inventory
                                                                                  

As of Friday, July 13, 2018, working gas in storage was 2,249 Bcf. According to EIA estimates this represents a net increase of 46 Bcf from the previous week. Production is currently at record levels, however there is also record demand and increasing gas exports. Storage is still at the lower end of the normal range, and end of season natural gas storage inventories are forecast to be the lowest since 2008.
NG Rig Count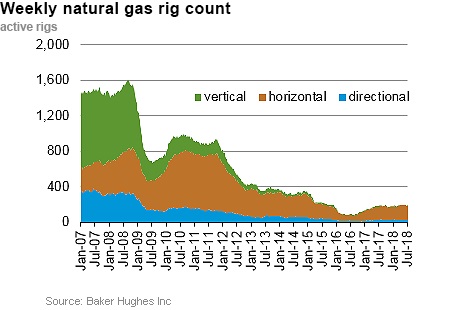 The Baker Hughes exploration gas rig count decreased 2 rigs from the previous week for a total of 187 rigs. The report total is 1 rig more than in operation last year when there were 186 rigs.
.
Weather Update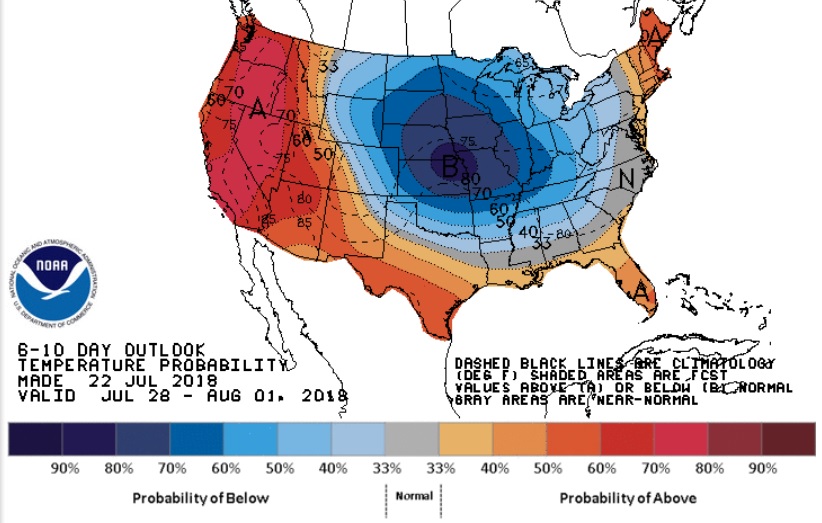 The NOAA 6-10 day forecast expects much of the CONUS to cool down for the end of July. The West coast is still expected to see above-average temperatures.
National Weather Service Updates (NOAA)
Hurricane Watch- No activity
Click here to view the National Hurricane Center site.
Equatorial Pacific Outlook:
Click here to view La Nina and El Nino status.
Energy News & Resources
New York power users fear paying twice for clean energy attributes
A group of approximately 60 large industrial, commercial and institutional electric customers in New York has asked state regulators to ensure a carbon pricing proposal being considered by the state's grid operator does not wind up double-charging for the same clean energy attributes.
If you would like to receive the Energy Market Update to your inbox weekly, please click here to submit your name and email address.
Disclaimer: This information is provided for the use of our customers and potential customers. Power Management Company assumes no responsibility or liability for the accuracy or completeness of pricing or information in this document. Historical data was obtained from sources that we believe to be reliable, but we do not guarantee its accuracy or completeness. It is not intended to provide advice or recommendation. Views are subject to change without notice