Electricity Markets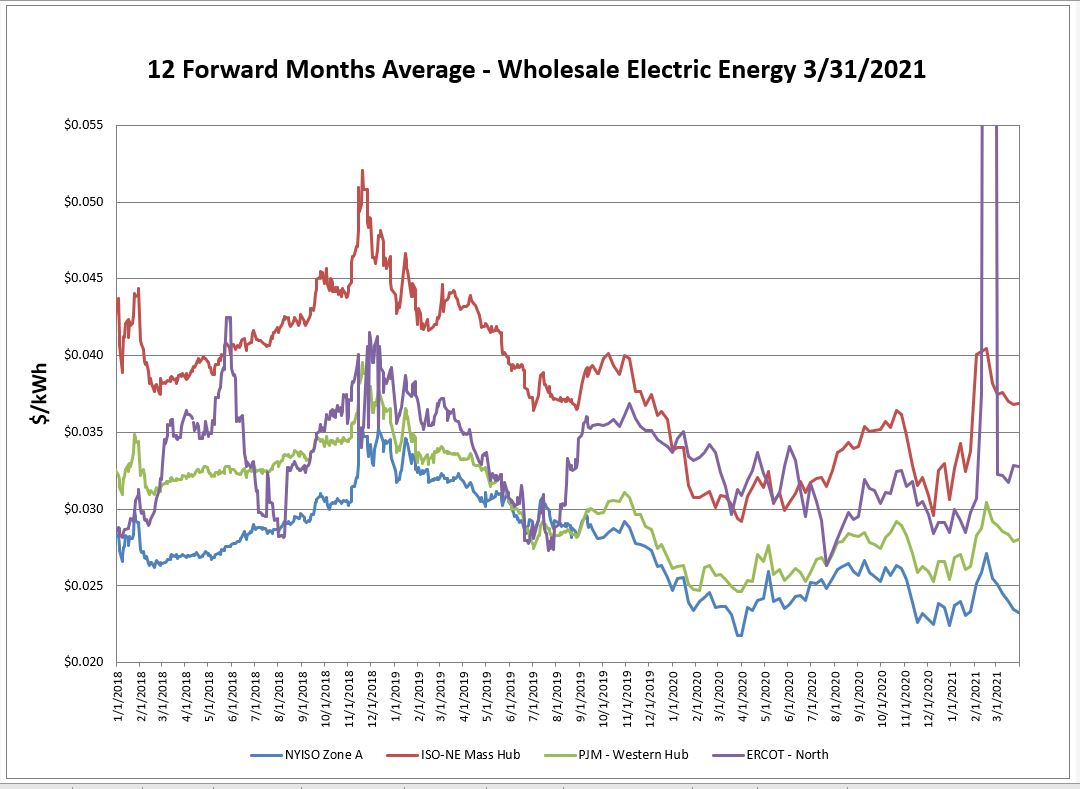 Forward pricing remained fairly flat over the last week as mild weather has kept the underlying cost of gas stagnant. ERCOT experienced a small bump up in response to rising summer costs.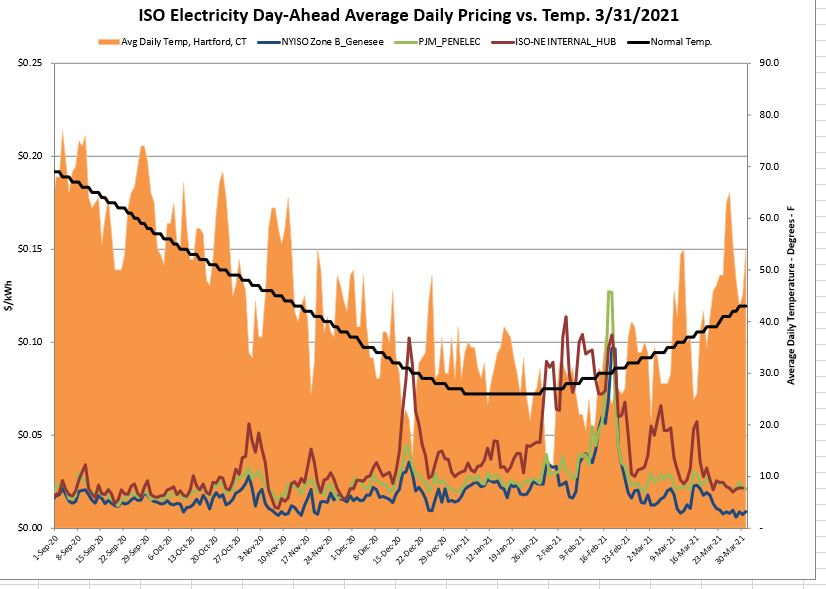 Temperatures at or above normal resulted in a quiet week for spot pricing with little volatility from day to day.
Natural Gas Markets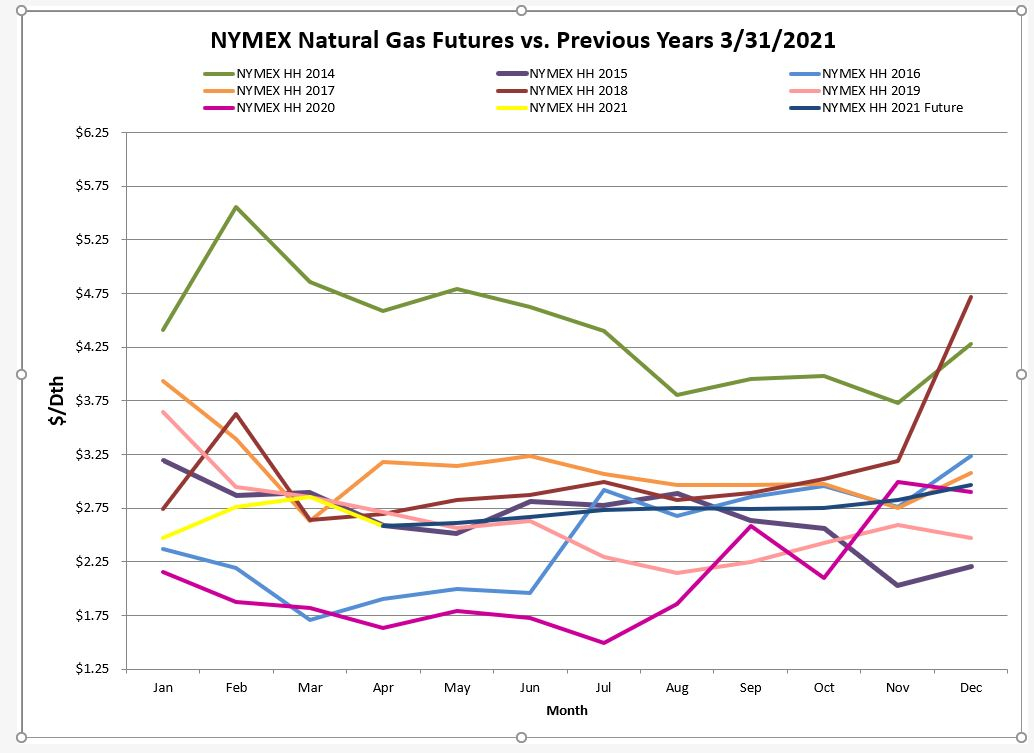 The April 2021 contract closed this past week at $2.586. While a slight rise was observed week over week, pricing remains within the normal range. There are some indications for an upcoming bearish market as oil drillers have been having little to no trouble securing funding for exploration. The added capture of natural gas from future rigs could drive supply up and pricing down.
.
Futures as of 3/31/2021 versus previous week:
| | | |
| --- | --- | --- |
| May-21 | $2.608 | +$0.040 |
| Jun-21 | $2.667 | +$0.037 |
| Jul-21 | $2.732 | +$0.041 |
| Aug-21 | $2.753 | +$0.045 |
| Sep-21 | $2.74 | +$0.042 |
| Oct-21 | $2.755 | +$0.041 |
Natural Gas Inventory
As of Friday, March 26, 2021 working gas in storage was 1,746 Bcf. According to EIA estimates this represents a net increase of 14 Bcf from the previous week.    

The Baker Hughes exploration gas count was down 1 from the previous week for a total of 91 rigs. This is 11 fewer rigs than the 102 in operation at this time one year ago.
Weather Update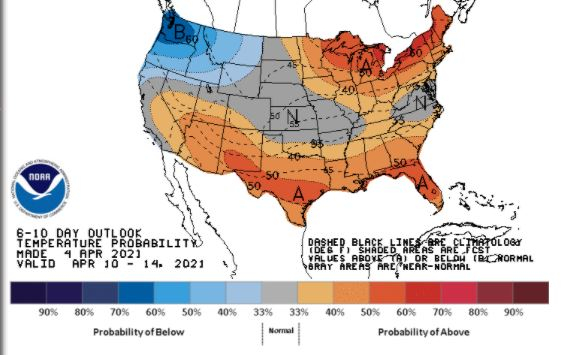 Warmer than normal temperatures across most of the South and North East while the North West is colder than normal.
National Weather Service Updates (NOAA)
Hurricane Watch: No Hurricanes
Click here to view the National Hurricane Center site.
Equatorial Pacific Outlook:
Click here to view La Nina and El Nino status.
Energy News
News : Gas production growth, pipeline constraints leave Appalachian cash basis lagging Geographically concentrated production gains in Appalachia this year are now fueling widespread basis price weakness there as long-haul transmission pipelines serving the region approach capacity.
EandPs borrowing increase 3-30-21 April's round of bank borrowing redeterminations for North American upstream companies is expected to be much improved from its gruesome counterpart six months ago, financial specialists say, with industry fundamentals that were just starting to show promise a half-year ago now much improved.  
If you would like to receive the Energy Market Update to your inbox weekly, please click here to submit your name and email address.
Disclaimer: This information is provided for the use of our customers and potential customers. Power Management Company assumes no responsibility or liability for the accuracy or completeness of pricing or information in this document. Historical data was obtained from sources that we believe to be reliable, but we do not guarantee its accuracy or completeness. It is not intended to provide advice or recommendation. Views are subject to change without notice.