Electricity Markets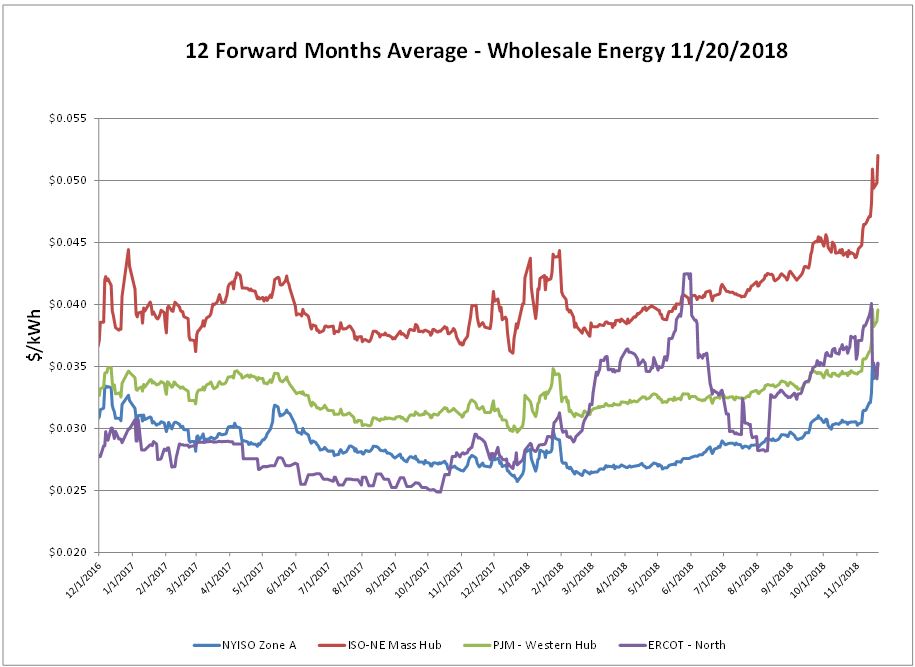 The electric markets continue to show volatility as it follows the uncertainty surrounding the upcoming winter and natural gas prices.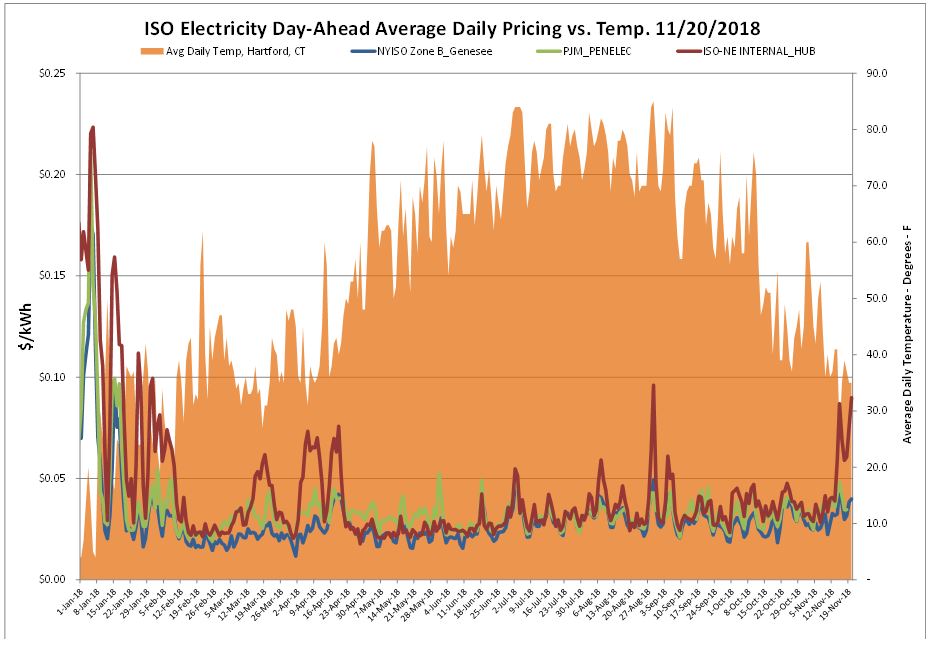 Below normal temperatures continued the dominate the day-ahead electric market, most notably for ISO-NE.
Natural Gas Markets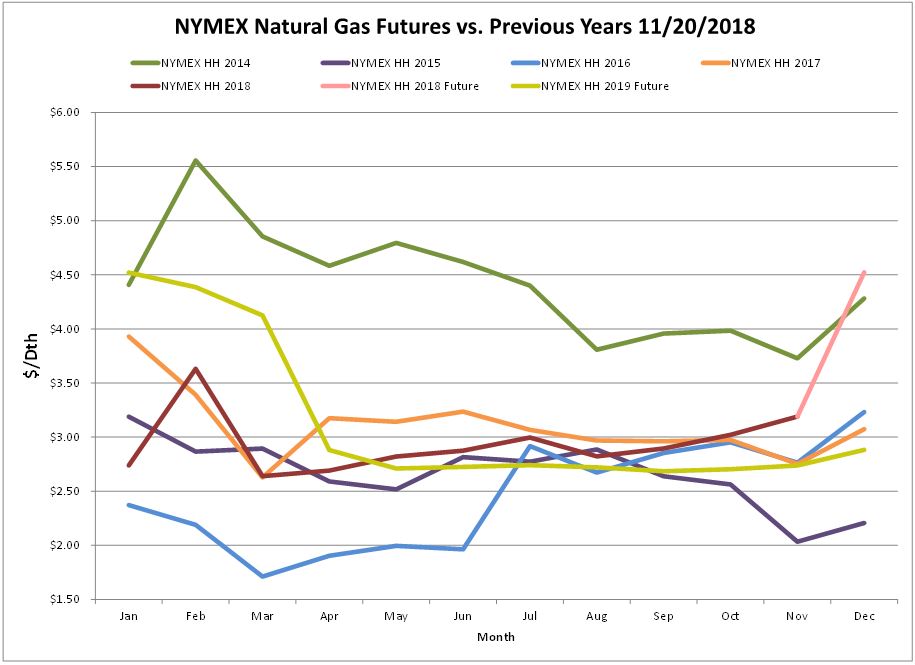 Both the winter strip (Dec'18 – Mar'19) and 2019 strip on the NYMEX saw some relief over the report week. Some of the recent gains that had been seen were chipped away at as the market continues to determine where it's comfort level is. You can see from the chart below the dramatic shift from March to April prices. The Dec '18 contract will settle Wednesday, November 28th.
Six-Month Natural Gas Futures
Futures as of 11/20/18 versus previous week: 
| | | |
| --- | --- | --- |
| Dec-18 | $4.523 | -0.314 |
| Jan-19 | $4.521 | -0.377 |
| Feb-19 | $4.386 | -0.384 |
| Mar-19 | $4.125 | -0.347 |
| Apr-19 | $2.881 | -0.007 |
| May-19 | $2.710 | -0.012 |
Natural Gas Inventory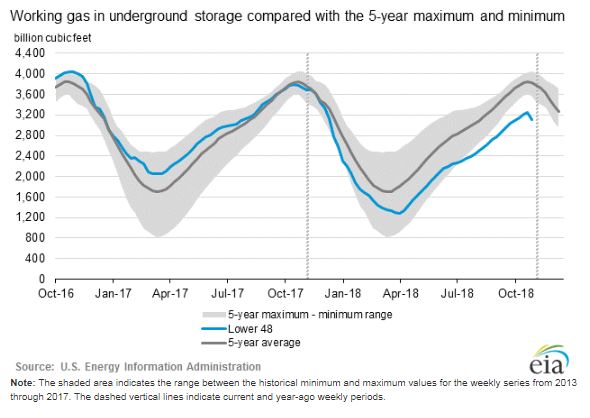 The EIA report a large net withdrawal from storage of 134 Bcf. As of Friday, November 16, 2018 working gas in storage was 3,113 Bcf.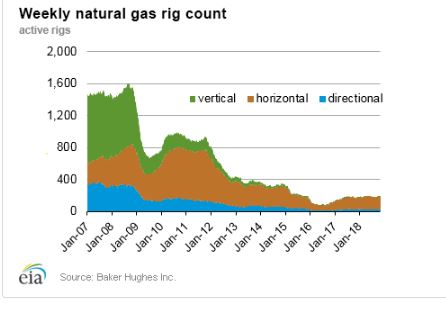 The Baker Hughes exploration gas rig count was unchanged week over week for a total of 194 rigs. This is 18 more rigs than were in operation at this time one year ago when there were 176 rigs.
Weather Update

The NOAA 6-10 day outlook shows a split weather pattern, with the eastern half of the U.S. expected to see some above average temperatures for the first week of December, and the western half anticipated to see some below-normal temperatures.
National Weather Service Updates (NOAA)
Hurricane Watch- No Hurricane Activity
Click here to view the National Hurricane Center site.
Equatorial Pacific Outlook:
Click here to view La Nina and El Nino status.
Energy News & Resources
Total U.S. natural gas stocks end refill season at lowest level in 13 years
Working natural gas in underground storage in the Lower 48 states as of October 31, 2018, totaled 3,208 billion cubic feet (Bcf), according to interpolated data from EIA's Weekly Natural Gas Storage Report released on November 8.
If you would like to receive the Energy Market Update to your inbox weekly, please click here to submit your name and email address.
Disclaimer: This information is provided for the use of our customers and potential customers. Power Management Company assumes no responsibility or liability for the accuracy or completeness of pricing or information in this document. Historical data was obtained from sources that we believe to be reliable, but we do not guarantee its accuracy or completeness. It is not intended to provide advice or recommendation. Views are subject to change without notice.