Electricity Markets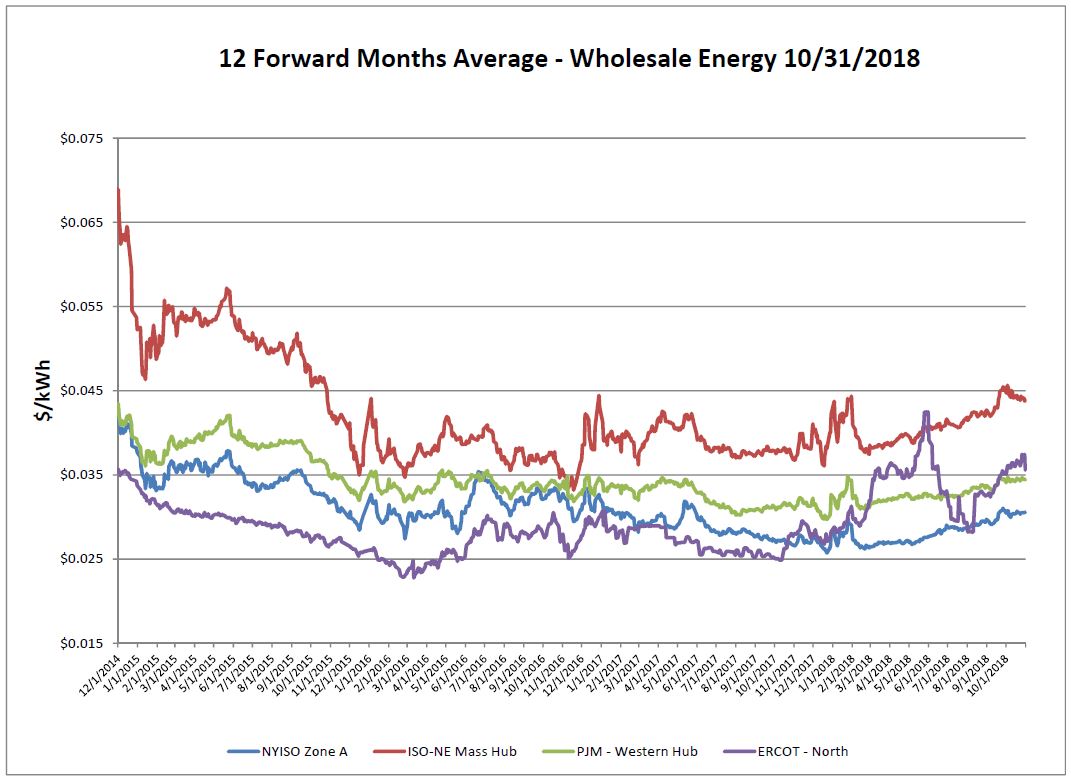 NYISO, ISO-NE and PJM were fairly flat over the report week. ERCOT saw a slight decrease.
Intraday electric prices saw some volatility as temperatures feel below normal.
Natural Gas Markets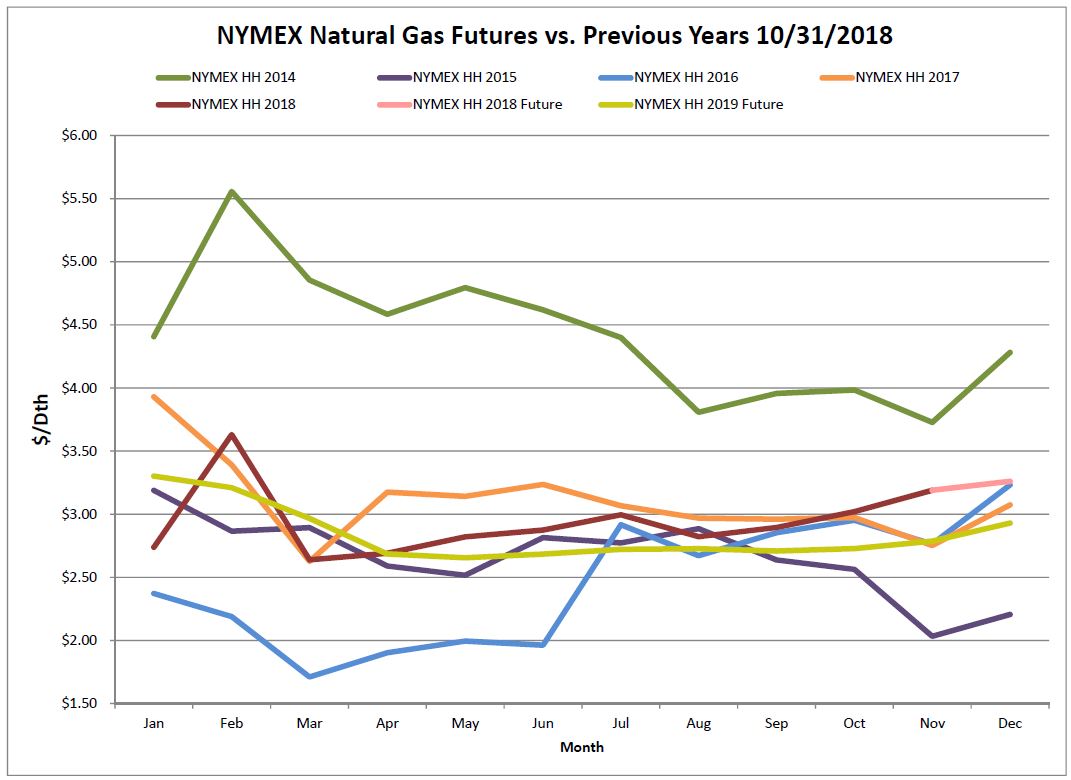 November '18 NYMEX contract closed at $3.185/MMBtu. This is the highest close in November since 2014.  December tends to trend considerably higher than November, so we will continue to monitor this in conjunction with the December weather patterns. The Algonquin gas basis has stabilized in relation to previous week.
Natural gas storage is still expected to be at a 13-year low heading into the upcoming winter. Concern regarding supply still lingers, while the market hopes production continues to increase throughout the winter. Heating demand this season may rely more on pipeline supply, rather than traditional storage levels.
Six-Month Natural Gas Futures
Futures as of 10/31/18 versus previous week: 
| | | |
| --- | --- | --- |
| Dec-18 | $3.261 | -0.012 |
| Jan-19 | $3.302 | -0.026 |
| Feb-19 | $3.210 | -0.028 |
| Mar-19 | $2.967 | -0.037 |
| Apr-19 | $2.685 | -0.011 |
| May-19 | $2.655 | -0.010 |
Natural Gas Inventory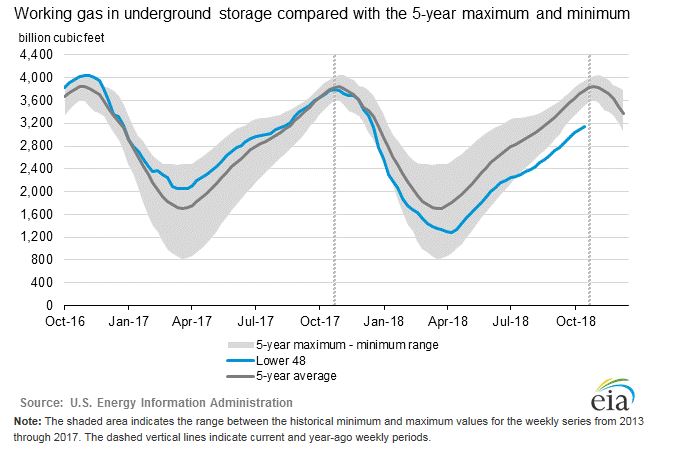 As of Friday, October 26, 2018, working gas in storage was 3,143 Bcf. According to EIA estimates, this represents a net increase of 48 Bcf from the previous week. This was below expectations which hovered around 52 Bcf, and the 5-year average of 62 Bcf. One more week until the end of the "normal" withdrawal season. However, temperatures and production could extend this withdrawal period slightly.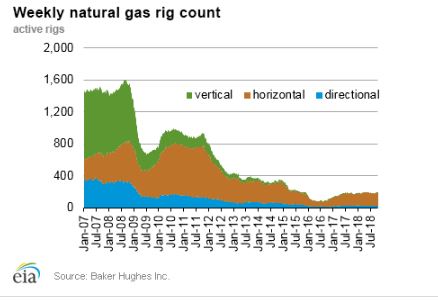 The Baker Hughes exploration gas rig count remained unchanged at 193 rigs. This is 24 more than were in operation at this time one year ago.
Weather Update

The NOAA 6-10 day forecast is predicting below normal temperatures for the majority of the CONUS. Small parts of Florida and the Southwest may be the only to see temperatures that are in the normal to slightly above normal range for this time of year.
National Weather Service Updates (NOAA)
Hurricane Watch- No Hurricane Activity
Click here to view the National Hurricane Center site.
Equatorial Pacific Outlook:
Click here to view La Nina and El Nino status.
Energy News & Resources
New England's competitive electricity markets lead to less price volatility
Of the six states that comprise New England, all but Vermont have deregulated electricity markets that allow customers to choose among competitive suppliers to provide their electricity.
Coal-fired capacity decline this year on pace to surpass prior record set in 2015
If you would like to receive the Energy Market Update to your inbox weekly, please click here to submit your name and email address.
Disclaimer: This information is provided for the use of our customers and potential customers. Power Management Company assumes no responsibility or liability for the accuracy or completeness of pricing or information in this document. Historical data was obtained from sources that we believe to be reliable, but we do not guarantee its accuracy or completeness. It is not intended to provide advice or recommendation. Views are subject to change without notice.