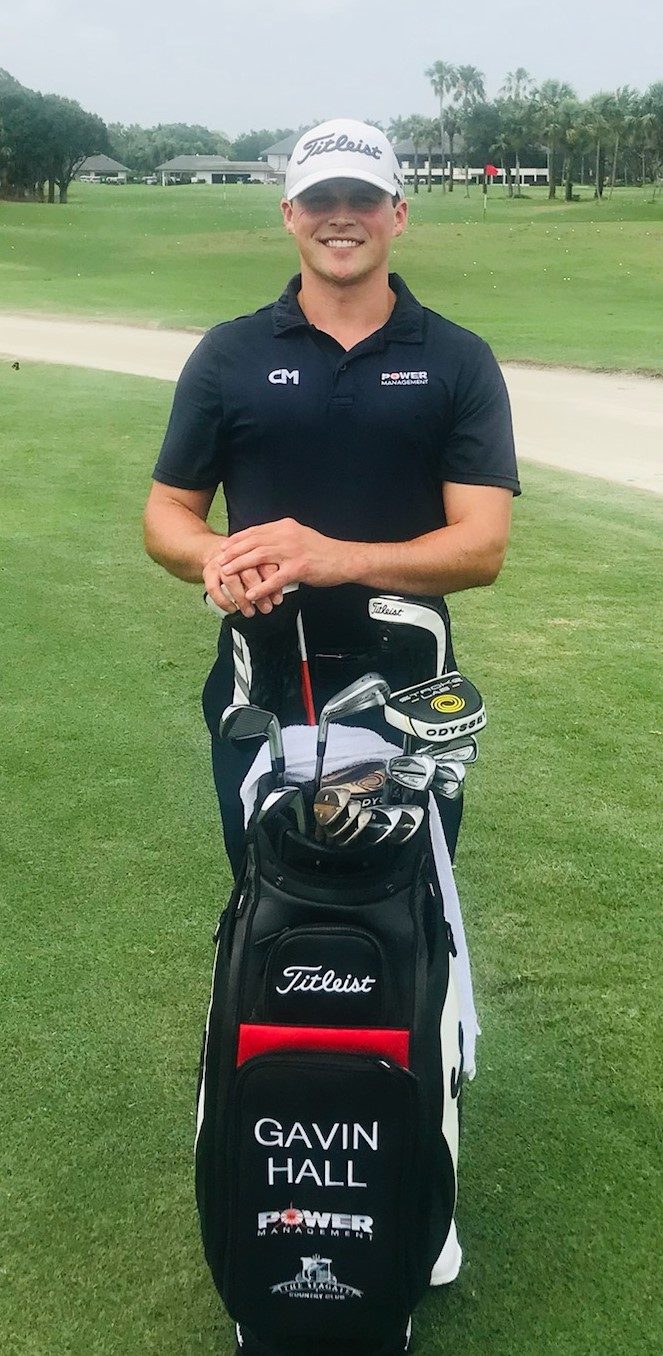 ROCHESTER, NY- June 2, 2021– With uncertainty surrounding The Mackenzie Tour this summer due to the COVID pandemic, the PGA TOUR announced recently that it has launched the Forme Tour for non-Canadian members of the Canada based tour. The US based tour's schedule will run from June to September, featuring eight 72-hole stroke play events that will receive official world golf ranking points.
Hall who placed 2nd at the first qualifying tournament will have full exemption for this season. The Pittsford native and University of Texas alumni has been sponsored by local Rochester, NY based companies Power Management and Century Mold since turning professional in 2018.
Hall stated "It hasn't been an easy start. I've had to work through some injuries and a pandemic. But with the continued support of my family, friends and sponsors, I am looking forward to advancing my career to the highest level."
Hall is scheduled to play the first tournament set for June 23 at the Jennings Mill Country Club outside Athens, Georgia.
For more information contact Executive Sales Manager, Tabitha Fairbrother at (585) 249-1360 or tfairbrother@powermgt.com
 Power Management provides energy management and sustainability services to a diversified customer base. Founded in 1997, Power Management currently manages over 24,000 commercial and industrial utility meters throughout North America. Taking energy management to a higher level through a process that includes comprehensive research, recommendation and implementation.